Tragic
Matthew Perry's last Instagram post is circulating online after news of his death has sparked a flurry of tributes online.
As reported by American media by a source within local law enforcement, a 911 call "was received by Los Angeles Police, at 4.07pm local time (12.07am UK time). The incident at the star's Pacific Palisades home in LA was treated as a water rescue. The source said there was no apparent foul play and no confirmed cause of death. An investigation is ongoing."
In Perry's final post, uploaded to Instagram just days ago, Perry can be seen in a hot tub at his California home.
He captioned the picture: "Oh, so warm water swirling around makes you feel good?"
It has been reported by TMZ that Perry was found dead in his hot tub, where first responders attempted to conduct a 'water rescue'.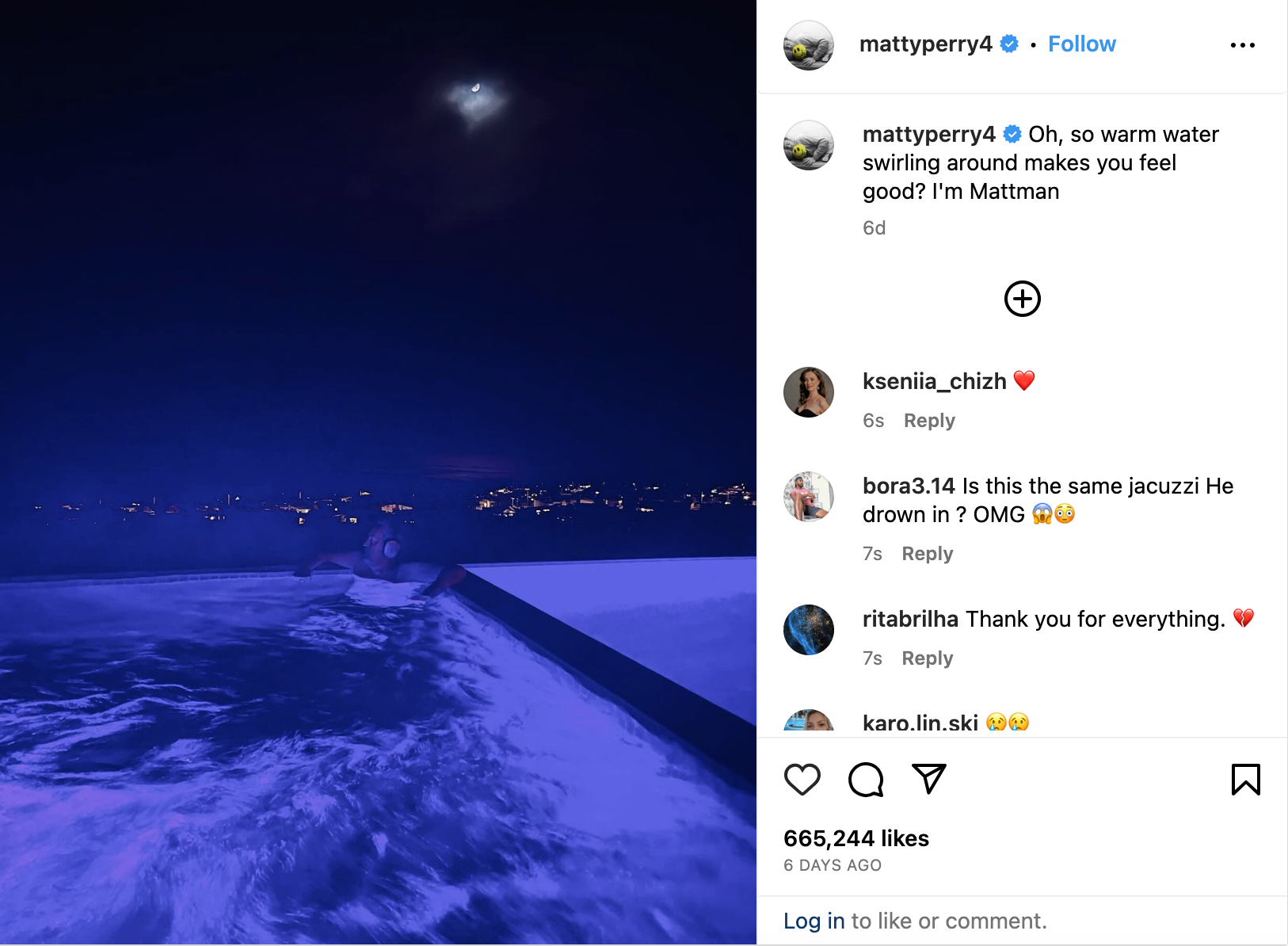 Matthew Perry skyrocketed to fame in 1994 with the launch of Friends, alongside Jennifer Aniston, Courtney Cox, Lisa Kudrow, Matt LeBlanc and David Schwimmer.
The show ran for 236 episodes across 10 seasons, ending in 2004, before a special one-off retrospective reunion took place in 2021.
Warner Brothers, who made the Friends series, posted on X following the tragic news: "We are devastated to learn of Matthew Perry's passing. He was a true gift to us all. Our heart goes out to his family, loved ones, and all of his fans."