Josh Hartnett is probably still kicking himself about this.
The Penny Dreadful star turned down the chance to play Batman in Christopher Nolan's epic trilogy.
Hartnett was the director's first choice to play the superhero role, but Nolan turned to Christian Bale after the former teen heartthrob passed up the role.
Why Josh? Why?
It turns out Nolan is not a man you want to p*ss off and Hartnett now admits his decision may have been a mistake.
"I've definitely said no to some of the wrong people. I learned my lesson when Christopher Nolan and I talked about Batman. I decided it wasn't for me," explained the actor.
It was a rejection that Nolan clearly didn't take kindly to…
"Then he didn't want to put me in The Prestige. They not only hired their Batman for it, they also hired my girlfriend (Scarlett Johansson) at the time," Hartnett went on. Ouch.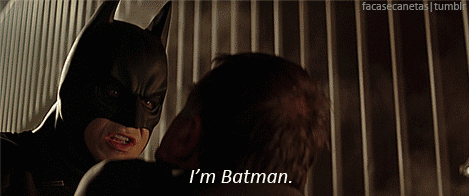 In fairness to the star of 40 Days and 40 Nights, Pearl Harbor and Lucky Number Slevin, superhero films didn't have the credibility they have now. That didn't really change until, well…Batman Begins.
"I was so focused on not being pigeonholed and so scared of being considered only one thing as an actor.
"Watching Christian Bale go on to do so many other things has been just awesome. I mean, he's been able to overcome that. Why couldn't I see that at the time?"
Shoulda woulda coulda, Josh. You live and learn…