5 years ago
Welcome to the extremely weird world of "Competitive Endurance Tickling"
Is this the world's most bizarre extreme activity?
After stumbling across an obscure video online appearing to show young men being paid professionally to tie up and tickle one other, a journalist from New Zealand –  David Farrier – reached out to try and contact the production company.
Advertisement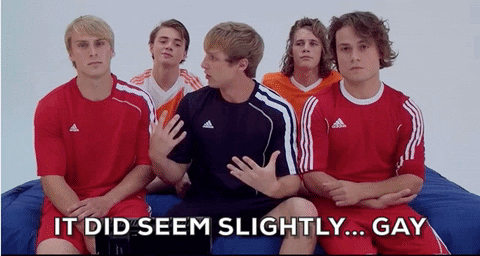 Rather than having his interview request granted, Farrier received a spiteful homophobic email telling him to "stay away" from the world of "Competitive Endurance Tickling" and that he was "not welcome" because of his sexual orientation.
At first he thought it was a joke. But, like any good journalist, he started digging. And he has now made a film about it.
Over the course of David's feature documentary Tickled, what first appears to be a sophisticated trolling operation unravels into a complex web of cat-fishing, blackmail and criminal activity.
Farrier is essentially the Kiwi Louis Theroux, a man Variety claims has "made a career looking at the weird and bizarre side of life", so this promises to be insanely intriguing. JOE reached out to the director for comment, but the promotion around the movie is mostly top secret - indicating that there's a lot more to the story that we think.
Advertisement
First Trailer for Fantastically Weird Sundance Documentary 'Tickled' https://t.co/83Pcay6h3k #docs pic.twitter.com/YDMM4A5qM9

— Alex B. (@firstshowing) May 9, 2016
Competitive endurance tickling is no laughing matter! This documentary is gonna be my new obsession -- and yours! https://t.co/QC50lSBTCQ

— Perez (@ThePerezHilton) May 12, 2016
So far the film has already been selected for the Sydney, New Zealand and Toronto international film festivals. Jesse Hawkin of The Torontoist, one of the only journalists to have seen the film so far, said the following:
Advertisement
"The old cliche "truth is stranger than fiction" is bandied about a lot in the world of documentaries, but every once in a while a film like Tickled comes along that makes that aphorism seem like a true understatement." 
'Tickled' is out in the US on June 17th, released by Magnolia Pictures. No opening date has been announced for the UK. Snap it up someone! How about you, Netflix?