She shared thoughts with her fans
Holly Willoughby has broken her silence following rumours of a "feud" with her This Morning co-host Phillip Schofield.
Sending out her latest newsletter for subscribers to her wellbeing brand Wylde Moon, Holly wrote about a future "filled with joy, love, and endless possibility".
Holly wrote: "The older I get, the more I appreciate how daunting the concept of time passing can be. I can always remember my nan saying things like 'wait 'til you get to my age…then it really starts flying by'– and I now I really get it.
"If this resonates with you, I wanted to share some advice one of my friends gave me when we were talking about this exact thing.
"She told me that instead of worrying how quickly it's going, we should look at things differently and appreciate that with every moment (big or small) that passes, we're creating a future filled with joy, love, and endless possibility.
"If we can remember to reflect on just how lucky we are to be making all these memories, the passage of time can feel really positive. It's a bit like that old saying, 'Time is a luxury that the wise appreciate'."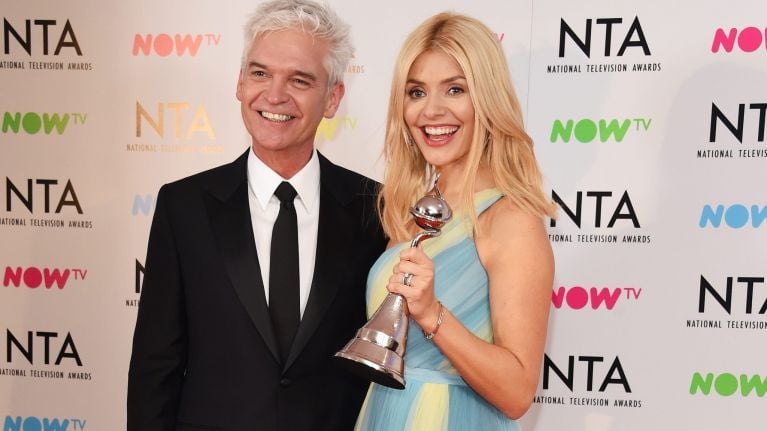 The rumours started following a report that said Holly found out about Phillip's brother's sexual assault case through a third party.
Timothy Schofield was found guilty of 11 sexual offences involving a child between October 2016 and October 2019.
Holly was said to be annoyed that her "best friend" didn't tell her what was going on.
After they returned to work following the Easter break, the on-air tension grew and viewers really started to notice a change in the dynamics.
Following reports of a falling out, Phillip made a statement to The Sun saying: "The last few weeks haven't been easy for either of us. As I have said before, Holly is my rock.
"We're the best of friends — as always, she is an incredible support on screen, behind the scenes and on the phone
"Holly has always been there for me, through thick and thin. And I've been there for her."
But there were then reports that Holly felt 'blindsided and deeply upset' by this statement, and had no idea that Phil was planning to talk.
Following the pair's return to This Morning for the first time since the rumours of a falling out emerged, ITV bosses reportedly called a "crisis meeting" to address the issue.
Related links:
Piers Morgan tipped to replace Holly and Phil on This Morning
Johnny Depp holds back tears after receiving seven-minute standing ovation for his new film
S Club 7 rebrands following withdrawal of star from upcoming tour and Paul Cattermole's death