'I don't actually want to go into it'
South Africa are preparing for a tilt at what could turn out to be their fourth World Cup title. However, the first block of their week has been taken up with allegations of racism against and English player. Bongi Mbonambi is being investigated by World Rugby but, right now, is free to play in the final.
On Saturday night, England flanker Tom Curry thought he heard the Springbok hooker scream 'white c***' in his direction, during the second half of the World Cup semi-final. He was picked up on the ref mic audio of Ben O'Keeffe, alerting rugby journalists to the alleged incident.
Following the match, which South Africa won 16-15, Curry was not keen on elaborating on the allegations. World Rugby released a statement, on Monday, saying they would be looking into the matter.
Daan Human, assistant coach with the Boks, was up for media duty today and described Bongi Mbonambi as 'a great guy and great family man'. "He is a very humble guy, down to earth and a very hard worker like all the other players," said Human, "which they should be if they want to play for the Springboks."
"I haven't discussed that [with him]," the coach added. "But to be straightforward and honest with you, he is a calm guy. He is well spoken and I don't want to actually go into it because we have a World Cup final in six days' time. Like I said I am more concentrated on the forwards."
Deon Fourie and Marco van Staden are in the Springbok squad and, should Mbonambi be pulled from the fray, they would fill the hooker roles in the matchday 23, for the final.
However, footage and audio of the incident have since emerged and it certainly adds a lot of grey to an area that was already far from black and white.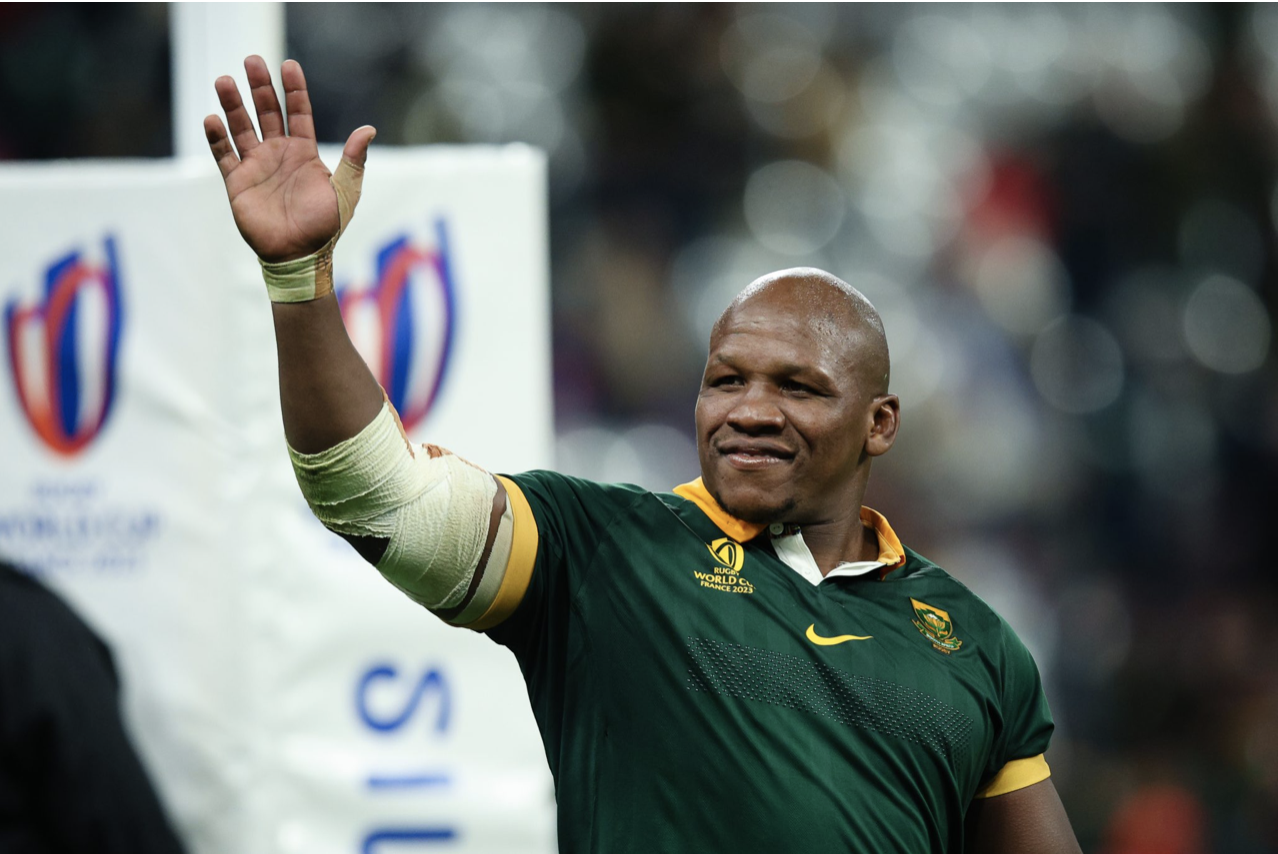 Footage emerges of Bongi Mbonambi calls
In footage from the World Cup semi-final, in which we can pick up on-field audio on referee Ben O'Keeffe's microphone, we see [below] an England attack play out, during the second half.
Bongi Mbonambi can be heard from around the eight second mark, in the clip. While Tom Curry believed he heard 'white c***', many South Africans feel he called out 'wit kant', which would be Afrikaans for 'white side'.
Others have posited that the hooker was saying 'wyd kant', meaning 'open side'. To many, the words are being bellowed at Mbonambi's fellow Springboks, to try and get their defensive structures organised. Have a look and listen for yourself:
8 seconds in is the audio. Bongi is shouting 'wit kant'. White side. I think this is the Springboks system call for when the opposition are switching the play. He identifies this early and alerts his defenders.

You can hear him shout it repeatedly. pic.twitter.com/MvG3qYnpYr

— A-P (@rugby_ap) October 23, 2023
Tom Curry approaches Ben O'Keeffe at the end of the England attack, and clip, and raises what he feels could be a racial slur. O'Keeffe asks him to do 'nothing, please'.
"Bongi is a great guy, I have known him since we played together at the Stormers," said Boks secomd row, Jean Kleyn.
"He is a good individual. I'm not going to comment on it, I'm not going to justify it."