History has been made
Donald Trump's mugshot has been released after he was arrested on charges of plotting to overturn the state's 2020 election results.
The former president had to pay a bail bond of $200,000 (£160,000) to be released from the Atlanta jail while he awaits trial.
It is the first every mugshot of a former US president.
Records posted on the jail's website described Trump as a white male, 6ft 3in, and weighing 215lbs (97kg), with blond or strawberry hair and blue eyes. His inmate number was P01135809.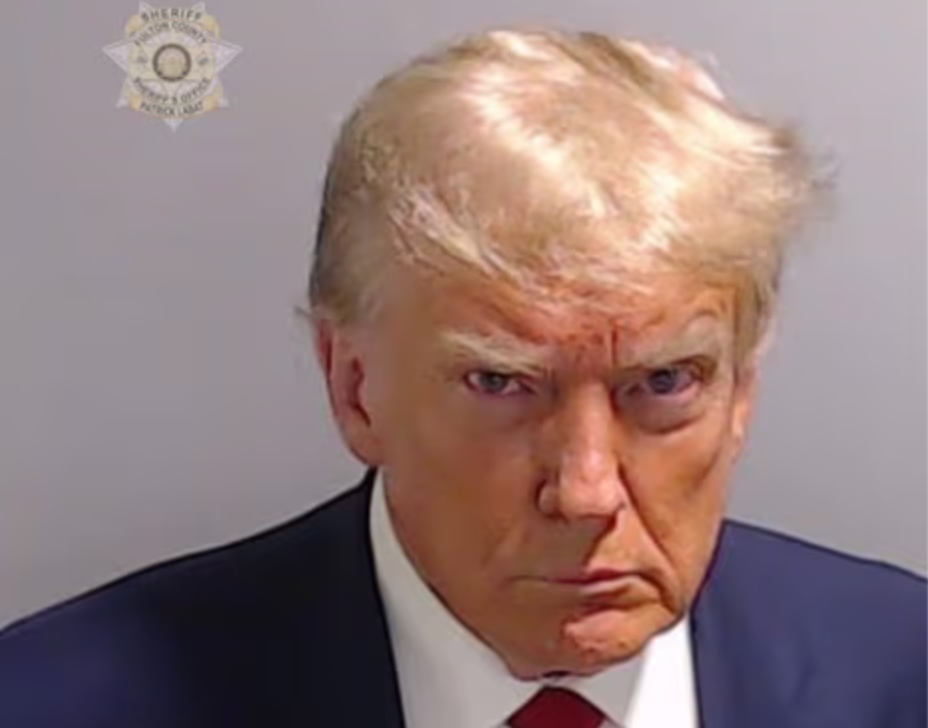 Trump was charged last week alongside 18 co-defendants with trying to change Georgia's election results following his loss to Joe Biden by fewer than 12,000 votes in that state.
Among the 13 charges the former US president faces are racketeering, soliciting a public official to violate his oath of office, conspiracy to impersonate a public officer, conspiracy to commit forgery and making false statements.
The 77-year-old, who is the frontrunner for the 2024 Republican presidential nomination, denies any wrongdoing and has branded the charges "ridiculous."
Trump had travelled to New Jersey in his private jet on Thursday afternoon before a motorcade took him to Fulton County Jail.
He spent roughly 20 minutes at the facility.
He later told reporters at the airport: "I thought the election was a rigged election, a stolen election.
"And I should have every right to do that.
"As you know, you have many people that you've been watching over the years do the same thing, whether it's Hillary Clinton or [former candidate for Georgia governor] Stacey Abrams, or many others."
After the mugshot was released, he shared a post on X, formerly Twitter, for the first time since January 2021.
He has already been charged in two other cases: with mishandling classified files and falsifying business records to cover up a hush-money payment to a porn star.
The election investigation focused on Trump's actions in the two-month period between his loss to Joe Biden and the riot, which saw his supporters storm Congress.
The man leading the inquiry, special counsel Jack Smith, said: "The attack on our nation's capital on January 6 2021 was an unprecedented assault on the seat of American democracy. As described in the indictment it was fuelled by lies."
The indictment also says Trump tried and failed to convince Vice-President Mike Pence to attempt to block Biden's certification as president on January 6, 2021.
Trump now faces 78 criminal counts overall, in three different cases, the BBC noted.
Related links:
Donald Trump facing potential 100 year prison sentence as charges mount