Every day that passes by, the air feels a little more wintery
And now as McDonald's have unveiled that their festive menu drops on November 22, it's sure beginning to look a lot like Christmas.
While the Christmas menu drops every year, this one feels extra special. Why? Because not only are they introducing a brand new burger and a tasty new dessert, they're also bringing back an old banger.
While I can't speak for every reader, my winter belly is certainly making a comeback, and after McDonald's have confirmed that they're introducing a Big & Cheesy burger for £5.49, I suppose I'll hold off on the gym membership until January.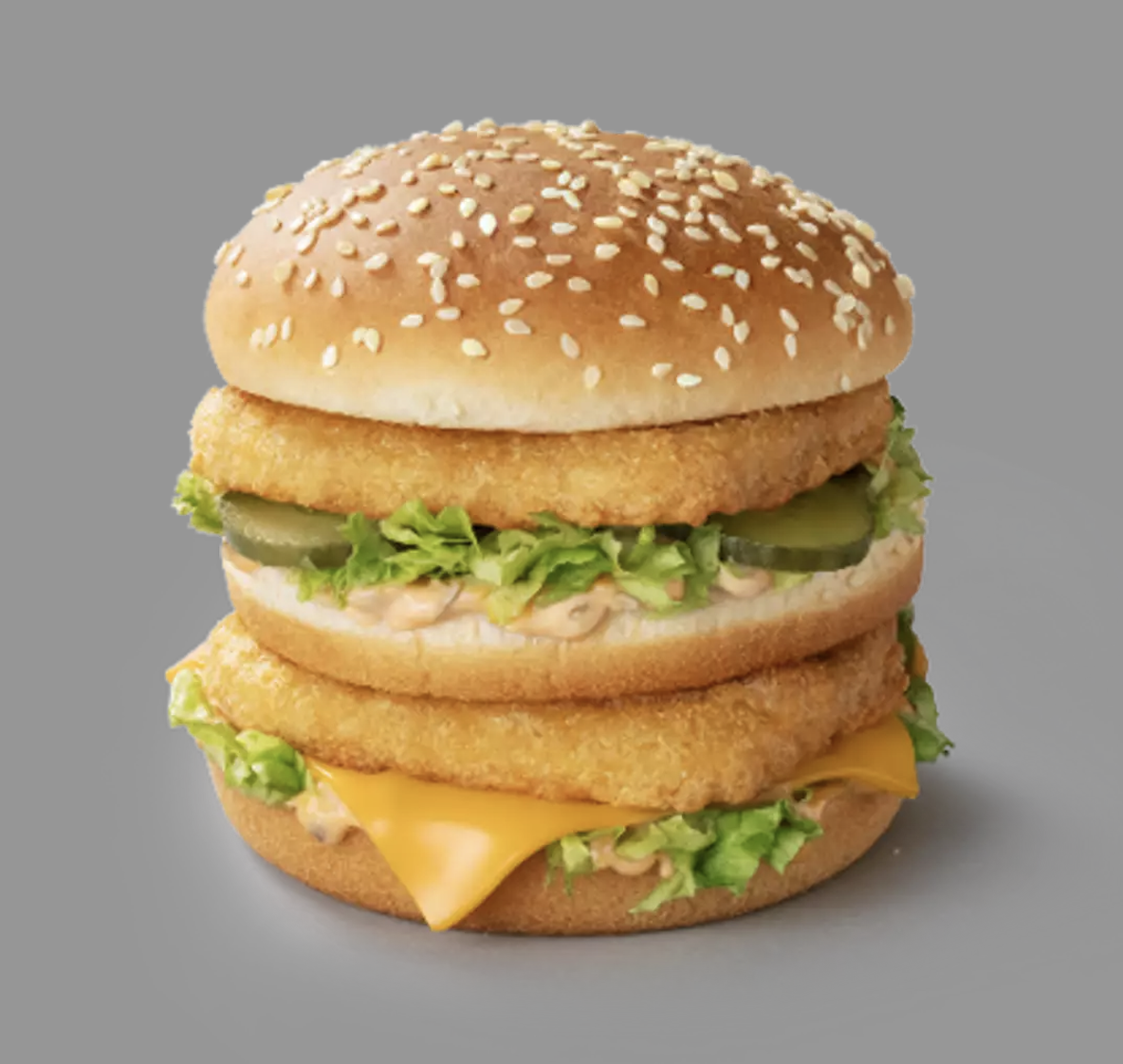 But just what does the Big and Cheesy consist of? Well, it's a 100% beef patty with two slices of Maccies cheese, red onions, crispy onions, and cheese sauce too. Voila.
Not only that, but the bun also comes topped with snowflake-like flour and if that's not enough for you, you can get it with bacon too.
While the Big and Cheesy sure sounds like a dealbreaker, all eyes are undoubtedly on the return of the king, the Chicken Big Mac.
This triple layered bun features two chicken patties along with a slice of cheese, lettuce, pickles, and that age old Big Mac sauce.
Also on the festive menu are Cheese Melt Dippers, the McDonald's Chicken Combo, a Galaxy Chocolate McFlurry, and a Galaxy Caramel version too.
That's a bingo.
Related links: