3 years ago
This one secret signal lets Britain know if nuclear war is about to kick off
How do you know if the nuclear sh*t is about to hit the fan?
If Britain is about to be engulfed in a nuclear war there is apparently a secret sign to notify the nation.
Just like during the Second World War, when church bells across the country fell silent, only to be rung if the Germans invaded the British Isles, there is a similar signal for when we're about the get nuked into the dirt.
As the outcry around Jeremy Corbyn's avowal never to press the big red button on Britain's nuclear weapons war raging, this interesting detail come to the surface.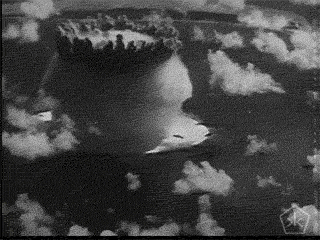 If nuclear armageddon is about to rain down on the earth and the UK is "Assumed to be no-longer functioning state", the signal to warhead-carrying Trident nuclear submarines around the world is that BBC Radio 4 can no longer be heard.
Yup, the dulcet tones of the Radio 4 newsreaders will fall silent - and if the flagship Today programme is not heard for more than three consecutive days, the patrolling submarine commander is to open a hand-written note from the Prime Minister with instructions on what action to take next.
A powercut at the BBC in 2004 did actually stop the transmission and caused panic on the nuclear submarines.
Better keep those radios tuned in for when World War Three kicks off, gents.