Garnacho swiftly deleted the post
Manchester United's Alejandro Garnacho could face a ban following his deleted post about Andre Onana on X.
Garnacho was one of several players to pay tribute to Onana after his penalty saving heroics in Man United's Champions League win against Copenhagen on Tuesday night.
The 19-year-old posted a picture of the Cameroon international celebrating his save alongside his teammates with two gorilla emoji's before swiftly deleting it off X. The post, which was posted at midnight, was online for 15 minutes.
As per Metro, the Argentine could be facing a ban from the Football Association as the post is likely to be deemed as a "aggravated breach" of online etiquette.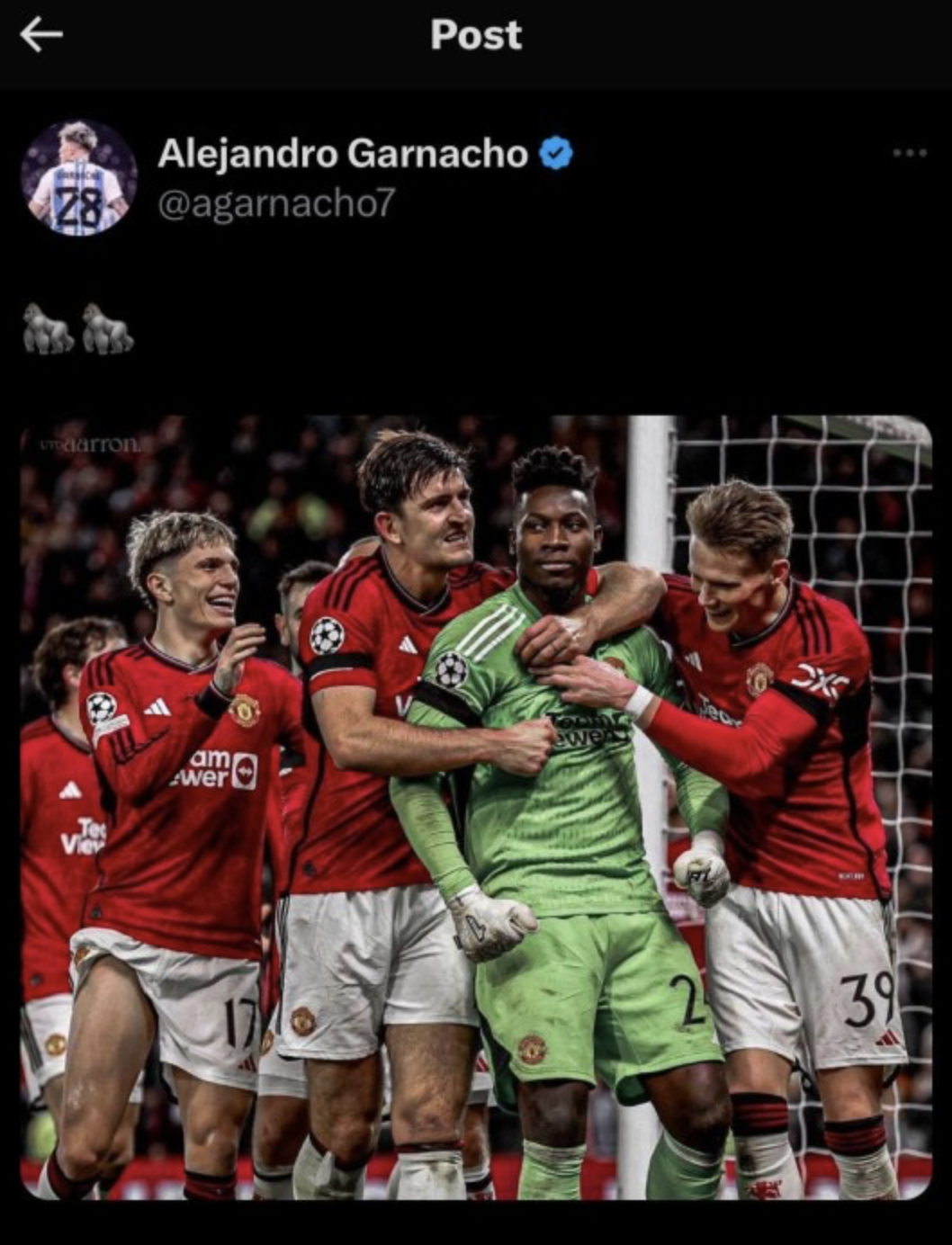 United could also be making a move to bring David De Gea back to the club on a short-term deal as a replacement for Onana when the 27-year-old goes to represent Cameroon at the Africa Cup of Nations.
The Spaniard is still without a club but has been linked with a move to Saudi Arabia while it also remains to be seen if De Gea himself would welcome a return to Old Trafford so soon.
After his penalty save heroics on Tuesday, Ten Hag praised Onana for his performance and improvement of late.
He said: "He knows his levels didn't match his skills before. He could do better. [He had] a very good performance on Saturday. Today, as well. Also, don't forget that brilliant save just after half-time in the counter-attack. Of course, one of his skills is he's a very good penalty-saver."
Related links: