She'll compete at Miss Universe later this year
Rikkie Valerie Kollé has made history after becoming the first transgender woman to be crowned Miss Netherlands.
The 22-year-old, who lives in Breda, was awarded the crown of Miss Netherlands 2023 on Saturday (8 July). 
She received her crown from previous winner Ona Moody and reigning Miss Universe, American R'Bonney Gabriel, at the AFAS Theater in Leusden.
In a post on Instagram celebrating her win, Kollé wrote: "I DID IT!!!!! It's unreal but I can call myself @missnederland 2023." 
She described the competition process as "educational and wonderful" and said she is "so proud and happy" following her win.
"I made my community proud and showed it can be done," she continued.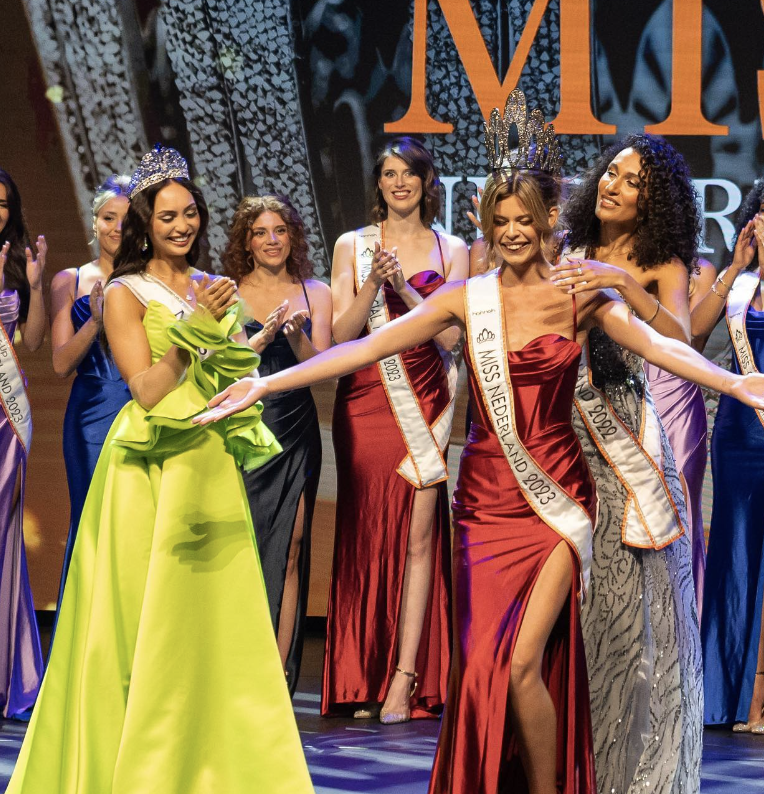 "And yes I am a trans woman and I would like to share my story, but I am also Rikkie and that is what counts for me. I did this on my own strength and enjoyed every moment." 
Kollé went on to thank her fellow contestants, the jury and the wider Miss Netherlands team, and said the win was "just the beginning" for her.
In their own social media post, the competition shared a picture of Kollé in her crown with the caption: "The jury report reads: this finalist has radiated throughout the show and has also made the greatest progress in the process. 
"She has a strong story with a clear mission. The jury is convinced that the organisation will enjoy working with this young woman.
"Miss Netherlands 2023 is … RIKKIE"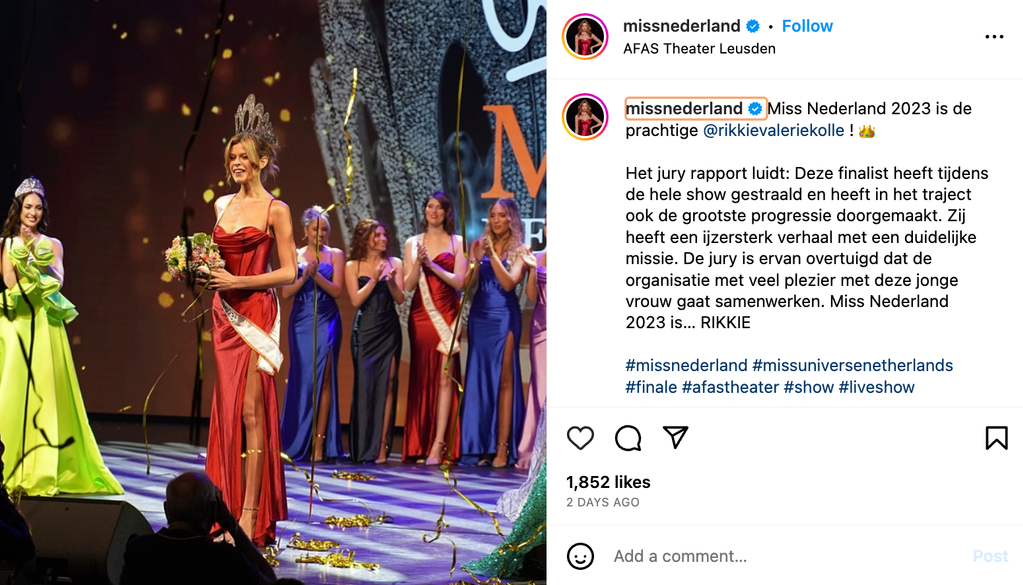 Following her win, Kollé will now compete alongside contestants from 24 other countries at Miss Universe 2023, which will be held in El Salvador in December, PinkNews reports.
The pageant has allowed trans women to compete in the competition since 2012, and Kollé will become the second trans woman to compete at Miss Universe, after Spain's Angela Ponce in 2018.
In 2022, the Miss Universe franchise was bought by trans businesswoman Anne Jakrajutatip, CEO of Thai media group JKN and founder of Life Inspired For Transsexual Foundation.
Speaking at the 71st Miss Universe in January, she said the competition would be "be run by women, owned by a trans woman, for all women around the world to celebrate the power of feminism."
Related links:
'A lot of queer joy'- Trans pregnant man bravely stands up to cruel trolls