6 years ago
Glastonbury named world's third most expensive festival...here are four cheaper alternatives
Once upon a time Glastonbury was about free love, peace and music.
But those days are gone - you can have the peace and free love, but you're going to have to pay through the nose for the music.
Advertisement
Britain's most iconic music festival has been named in the top three most expensive festivals in the world, according to No 1 Currency.
It will cost you a cool £113 a day to be there at Glasto -  you're really paying a premium for the Kanye West-factor.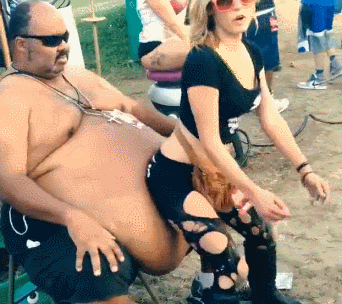 Belgium's dance music mega festival Tomorrowland will set you back £186 - but not as much as the world's most expensive festival Coachella.
Fancy a ticket for the uber-cool US event? Then be prepared to sell an organ at £186 for every day you're there.
Better size up those kidneys, eBay lovers.
Advertisement
Or you could check out these 4 great festivals that won't cost you the Earth.
1. Godiva Festival
Nothing tastes better than a free lunch. And the same goes for music. That's why Coventry's Godiva Festival looks a pretty good shout for those too broke to even contemplate Glasto.
It's billed as the UK's biggest free music festival - and it's had a 17-year running streak (Lady Godiva pun) in the city's War Memorial Park.
The roll call of acts that have played this free festival free-for-all include Cast, Space, Maximo Park, Happy Mondays and Echo and the Bunnymen.
Advertisement
Godiva is on from July 3-5...and we're keen to see who they've got lined-up to play this year.
Free love all round.
2. Glastonbudget
Advertisement
Getting the world's best bands doesn't come cheap you know. Do you know how much it costs to keep Kanye stocked up with M&Ms and photos of himself?
But what if you could have your favourite bands (sort of) all in one place - at the bargain price of £76 for the whole weekend?
Enter Glastonbudget. It's the festival equivalent of the poundshop with all the knock-offs of the things you love.
It has tributes on to bands like Led Zepplin, Kasabian and Guns 'n' Roses. There's even a Katy Perry cover.
Advertisement
Where the hell else are you going to get to listen to live music by the Rolling Stones and Oasis under one roof (tent)?
Camping and parking's also free; what's not to love about the 'world's greatest tribute festival'?
3. Beatherder
They call it a mini Glastonbury...if Glastonbury were small, friendly and oop north.
Festival-heads say it has all the tree-hugging charm of the Glastonbury of old but with a price-tag that won't make your bank manager sh*t his pants.
Tickets cost around £150 for three days of balmy beats in the Lancashire countryside, but they do a clever monthly payment plan.
There are no massive queues, you can bring your own booze and the Northerners will welcome you with open arms.
The festival is centred around the Toil Trees stage in an atmospheric forest where there's secret tunnels, an underground bar, a hidden swimming pool and even a 'main street' with a tattoo shop saloon and disco church.
It's known to be strong for dance music with the likes of 2ManyDJs and Booka Shade playing sets in recent years, but acts as diverse as Happy Mondays, Leftfield, Jimmy Cliff, Temples and Jagwa Ma have played Beatherder.
Oh, and it runs from July 17 - 19.
4. Benicassim
You've spent all that money on Glasto and it f**king rains. You then spend the rest of the week swimming round in mud like a drunken pig.
F**k that for a game of conkers - there's none of that lark at Benicassim. Its all sun, sun, sun and fun, fun, fun (or whatever that Noah and the Whale song went like).
It's still one of the best festivals you can 'do' on the continent. And for good reason. The line-up is insane.
This year's offering includes: Blur, Prodigy, Noel Gallagher, Bastille and a load of others you'd want to see on your festival wishlist.
Did we mention it's sunny? The only thing better than the guaranteed Spanish weather is the price of the thing. You're looking at around £176 for the four-day ticket along with eight days' worth of camping.
Get me on that flight now. (July 16-19)
https://youtu.be/QmyL529fmI0
(H/T Daily Star)