Iran has responded to the rumours
Yesterday, news emerged that Cristiano Ronaldo could be facing a punishment of "99 lashes for adultery" after he hugged and kissed a woman on the cheek in Iran.
Reports in Iranian media claimed that a number of lawyers filed complaints against the five-time Ballon d'Or winner following his interaction with Iranian painter Fatima Hamimi.
Ronaldo was in Iran for Al Nassr's Asian Champions League group stage game against Persepolis back in September.
Hamini, who is partially paralysed, had made a painting of Ronaldo and presented the 38-year-old with it.
Reports added he then kissed Hamimi on the cheek before giving her a signed shirt and putting his arm around the painter while they had a photo together.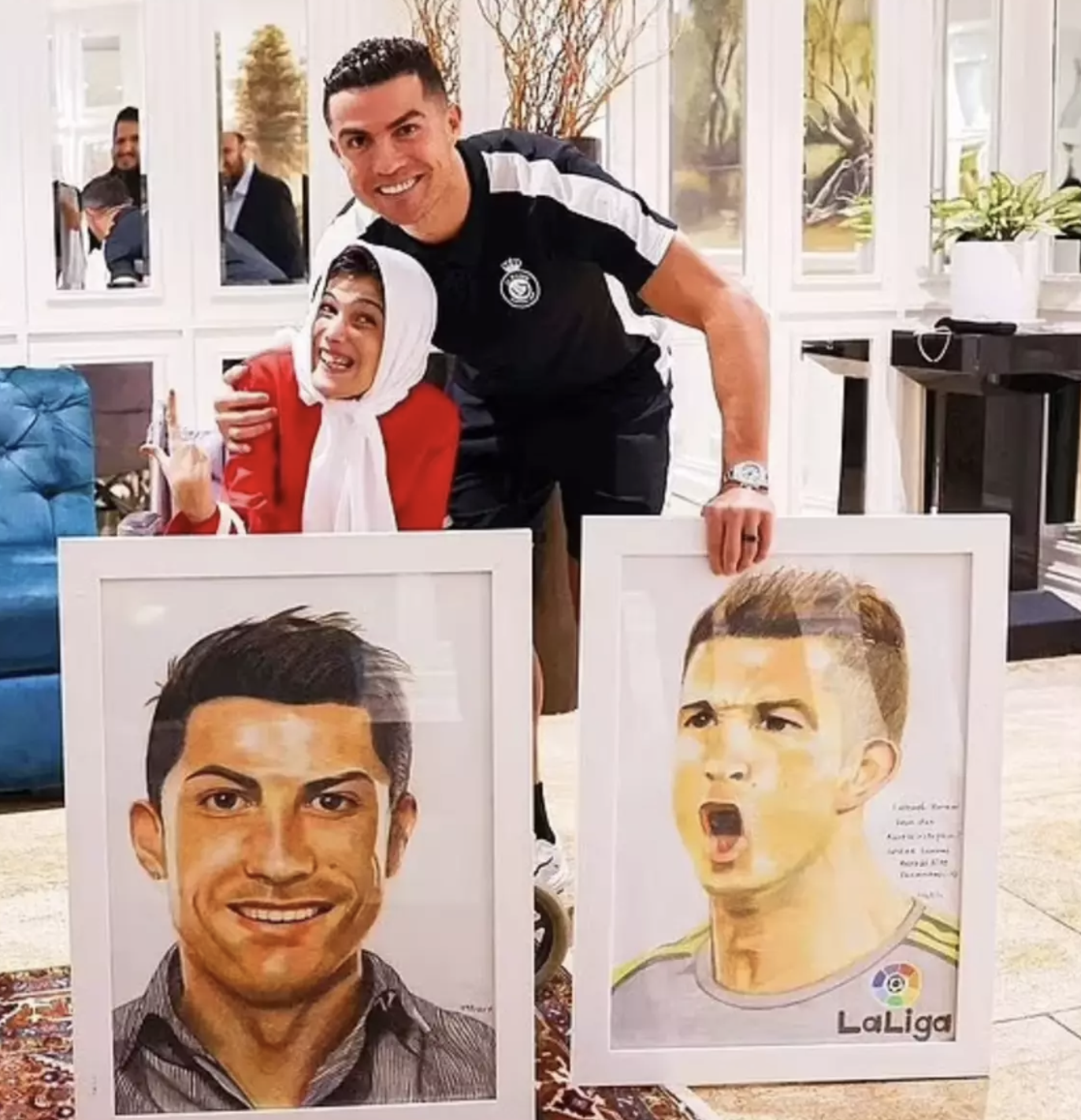 In ​​Iranian law, touching a single woman is equivalent to adultery, with the punishment set at "99 lashes".
However now the Iranian Embassy in Madrid have responded saying that they strongly deny the rumours.
More specifically they said: "We strongly deny the issuance of any sentence against any international athlete in Iran.
"It is of concern that the publication of such ill founded news could cast a shadow over crimes against humanity and war crimes against the oppressed Palestinian nation.
"It should be noted that Cristiano Ronaldo travelled to Iran on September 18 and 19 to play in an official soccer match and was very well received by the people and the authorities.
"His sincere and humane meeting with Fatemeh Hamami was also praised and admired by both the people and the country's sports authorities."
Related links: