Joshua faces Jermaine Franklin at the 02 Arena on Saturday
Anthony Joshua has confirmed that he will retire from boxing if he loses against Jermaine Franklin on Saturday.
Joshua returns to the ring for the first time since his defeat against Oleksandr Usyk in Saudi Arabia last year and is seeking his first win since 2020.
The two-time world champion has been working hard behind the scenes ahead of his bout against the American heavyweight but admitted that he will call it quits if he loses for a third straight fight.
He told the MailOnline: "I will. I will retire if I lose. I'm not here to battle people. If people want me to retire I will retire.
"I'm not going to fight if people don't want me too. It's not even about the money. It's about the competitor in you. That's what's important.
"It [pressure] comes with the business and it comes with the territory, I know that."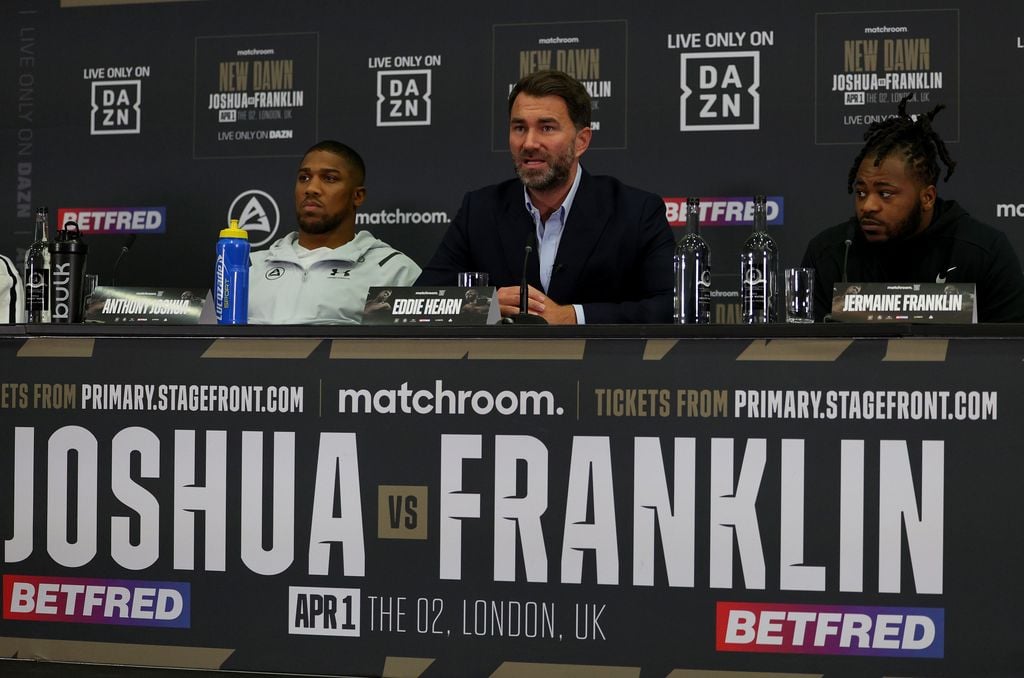 After revealing the announcement, Joshua also appeared to take a jab at the media for the level of pressure they have put on him throughout his career.
"I know when I am retired, I am gonna be chilling. I'm gonna be thinking f**k everyone. I am done," he added.
"You lot put so much pressure on me so when I am done, the chains are going to be gone. I am going to be laughing and loving life."
Boxing promoter Eddie Hearn also highlighted the talents Joshua's opponent has and that the American will see this as an opportunity to propel himself into the elite level of the heavyweight division.
"You've got Jermaine Franklin here, who is about 28 pounds lighter than he was against Dillian Whyte fight," Hearn said.
"He's now got a six pack and this is what happens when you're fighting Anthony Joshua. It's a chance for him [Franklin] to catapult himself in the world of the heavyweight division."
Related links: