Sick of receiving a toothbrush in a cereal box-sized package? Amazon reckon they've found a fix
Amazon is trialling a new packing machine which builds paper bags around individual items – to drastically cut down on packaging.
The retail giant has developed a more weather-resistant paper which stretches and can be heat-sealed like plastic, without using glue.
A sensor scans items such as video games, kitchen gadgets, sports gear, and office supplies which were previously sent in boxes and cardboard folders.
The machine then cuts a paper bag to fit the item perfectly and minimise empty space around the contents.
Each bag is secured using glue-free, heat-sealing technology, enabling the machines to pack quickly and accurately, while minimising empty space around the contents.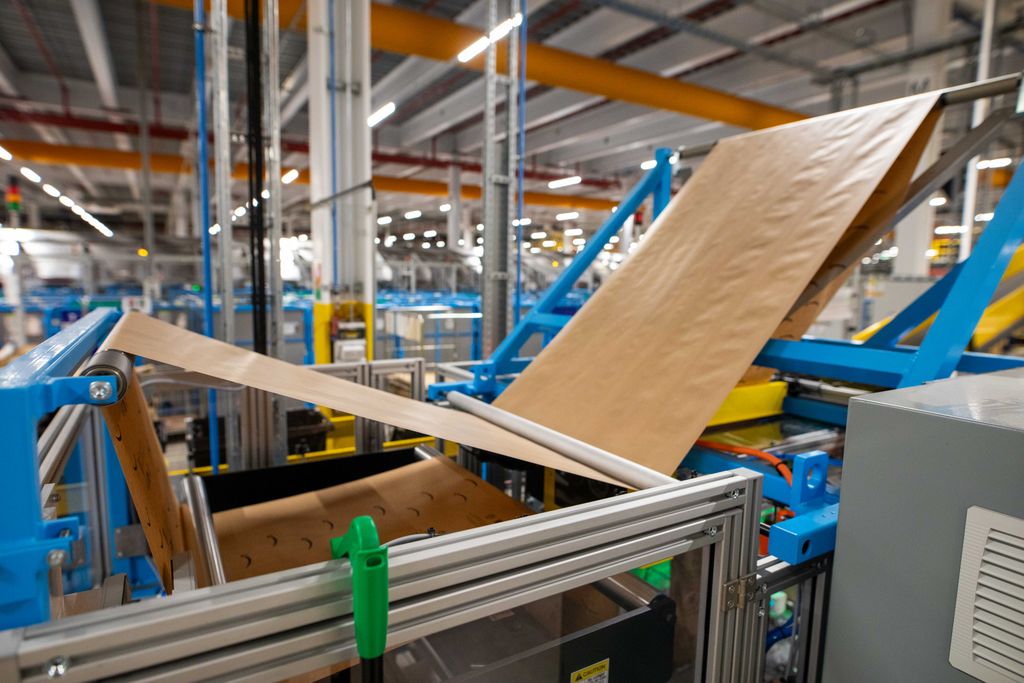 Thais Blumer, head of sustainable packaging for Amazon Europe, said: "Our material scientists developed a light but durable paper which stretches, is better able to resist different weather conditions than regular paper, and can be heat-sealed like plastic – but is all easily recyclable in your household collections.
"Our trials already show that this technology is efficient, secure and reliable."
The retail giant's packaging engineers came up with this technology by redesigning machines that previously made plastic packages.
The original machines were decommissioned when Amazon stopped packing items in single-use plastic delivery bags at fulfilment centres across Europe.
To adapt the devices, engineers added new components, allowing them to process thin coated paper instead of plastic.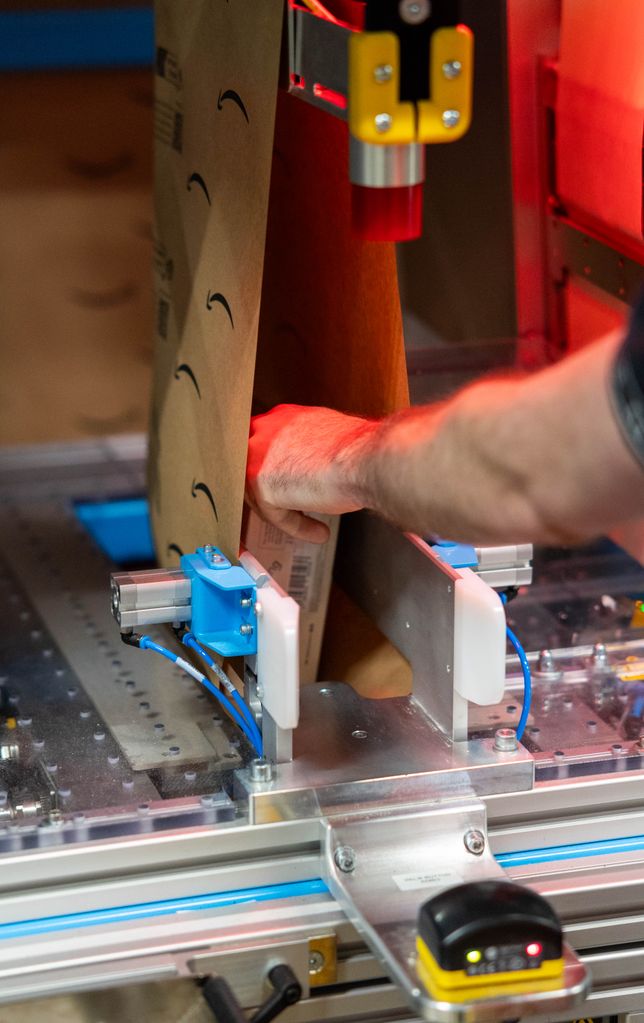 The first of these, located in Mönchengladbach in Germany and Bristol in the UK, have already packed thousands of items for customers.
In the future, Amazon expects that automated packaging technology will be able to pack multiple items in strong paper or cardboard packaging, that's made to measure with very little air space, while protecting items in transit.
Lighter shipments can lead to reduced delivery emissions per package, driving the company further towards its goal of achieving net-zero carbon by 2040.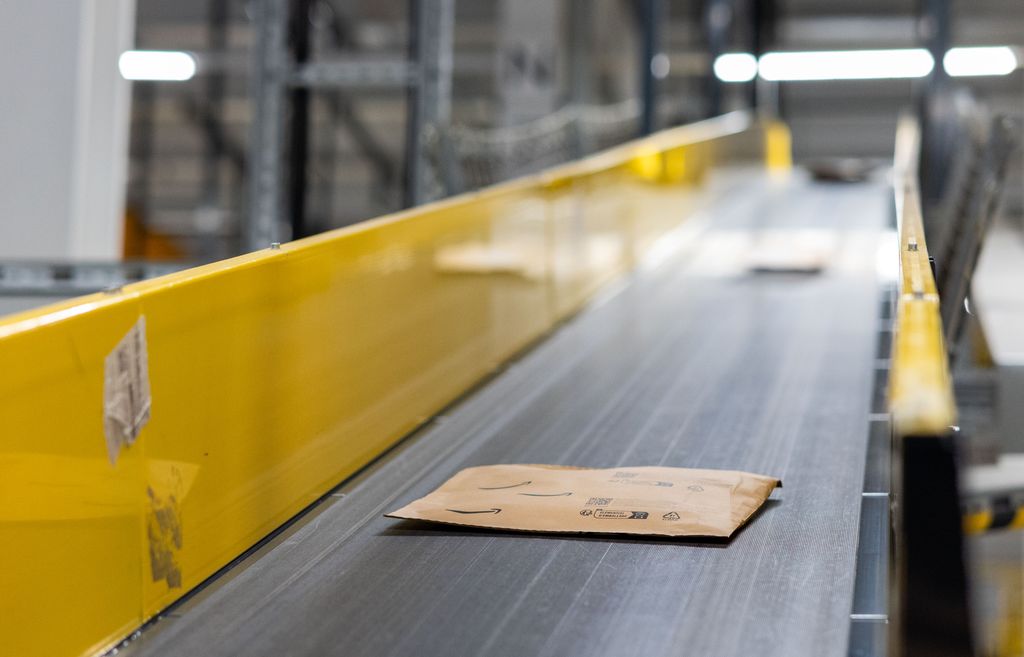 Thais Blumer added: "On average, each shipment packed with this machine helps us avoid 26g of packaging.
"Multiply this by millions of packages and you can imagine the impact."
Related links:
Richard Madeley apologises over 'disgusting' question he asked about Hamas on Good Morning Britain
'My friend charged me for staying at her house – she sent me an itemised bill'
Harrods sandwich that costs £28 leaves customers gobsmacked