5 years ago
These astonishing stats might finally settle the FIFA vs PES debate
It's an age old debate that never seems to end - which is the better game, Pro Evolution Soccer or FIFA?
Fanatics on both sides of the divide will argue until they're blue in the face that their game is best. Some say FIFA is far and away superior while others vehemently argue PES is the only one true football game.
Advertisement
We've lost too many friends over this shit, but the fight rages on.
But it looks like we might have reached a decisive moment in the battle between FIFA and Pro Evo as the 2017 versions of the games both hit the shelves in September.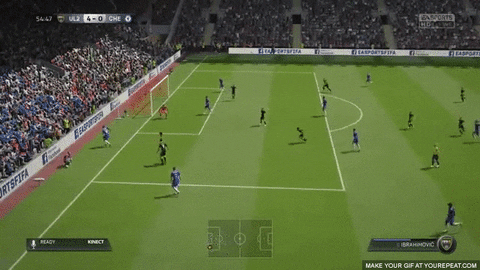 Advertisement
EA Sports were running the new FrostBite engine underpinning the gameplay and graphics, while also debuting the ambitious Journey mode where players can go full career mode with Alex Hunter.
While Konami were promising smarter goalkeepers, better ball control and even more tactical options to choose from - and it seems people have been trumpeting PES's superior gameplay in reviews since it dropped on September 15.
But even that just doesn't seem to have been enough. If you're looking to gauge which is the better game, then one metric is popularity with gamers themselves.
Going off sales of the games since September there appears to be only one winner...and FIFA has absolutely wiped the floor with PES
Advertisement
According to research from industry analyst Daniel Ahmad, EA Games sold 40 times more copies of its flagship football game than Konami, which shifted just 50,000.
Yes. That is more than 40x more.

FIFA 17 sold over 1.1 million units in its first week in the UK.

Meanwhile PES 2017 can't hit 50k.

— Daniel Ahmad (@ZhugeEX) October 3, 2016
Around 1.1m units of FIFA 17 flew off the shelves since it was released on September 29, meaning its become one of the fastest-selling games in UK history. This is 18 per cent up on last year's game and has even broken the record set by FIFA 13.
Advertisement
It doesn't look good for PES either, with a year on year sales slump showing no signs of slowing.
Oh and FIFA17 had a record launch, beating the prior record set by FIFA13 which went on to sell well over 15m worldwide

PES sales down YoY

— Daniel Ahmad (@ZhugeEX) October 3, 2016
It might not totally end the debate, but it comes pretty close.
Catch up with the latest episode of Football Friday Live right here...
Advertisement