Radcliffe has previously described him as an 'incredibly important person in my life'
Daniel Radcliffe has been working on a new documentary about his Harry Potter stunt double who was left paralysed after an accident on set.
Radcliffe of course shot to worldwide fame for playing the role of the boy wizard in the much-loved film franchise.
Having forged a career in front of the camera, this time he's stepping behind it as an executive producer on an upcoming documentary called David Holmes: The Boy Who Lived.
Holmes was a stunt double for Radcliffe on the Harry Potter films, but suffered a devastating injury on set in 2009.
The stunt double was filming a scene for Deathly Hallows: Part 1, which involved him being 'jerked back' at speed by a wire to replicate the impact of an explosion.
However, Holmes hit a wall and broke his neck, paralysing him from the chest down.
He suffered severe injuries which left him paralysed from the chest down.
According to Deadline, the documentary will include footage from Holmes' life, including behind-the-scenes clips from the Harry Potter set and contributions from his friends and family.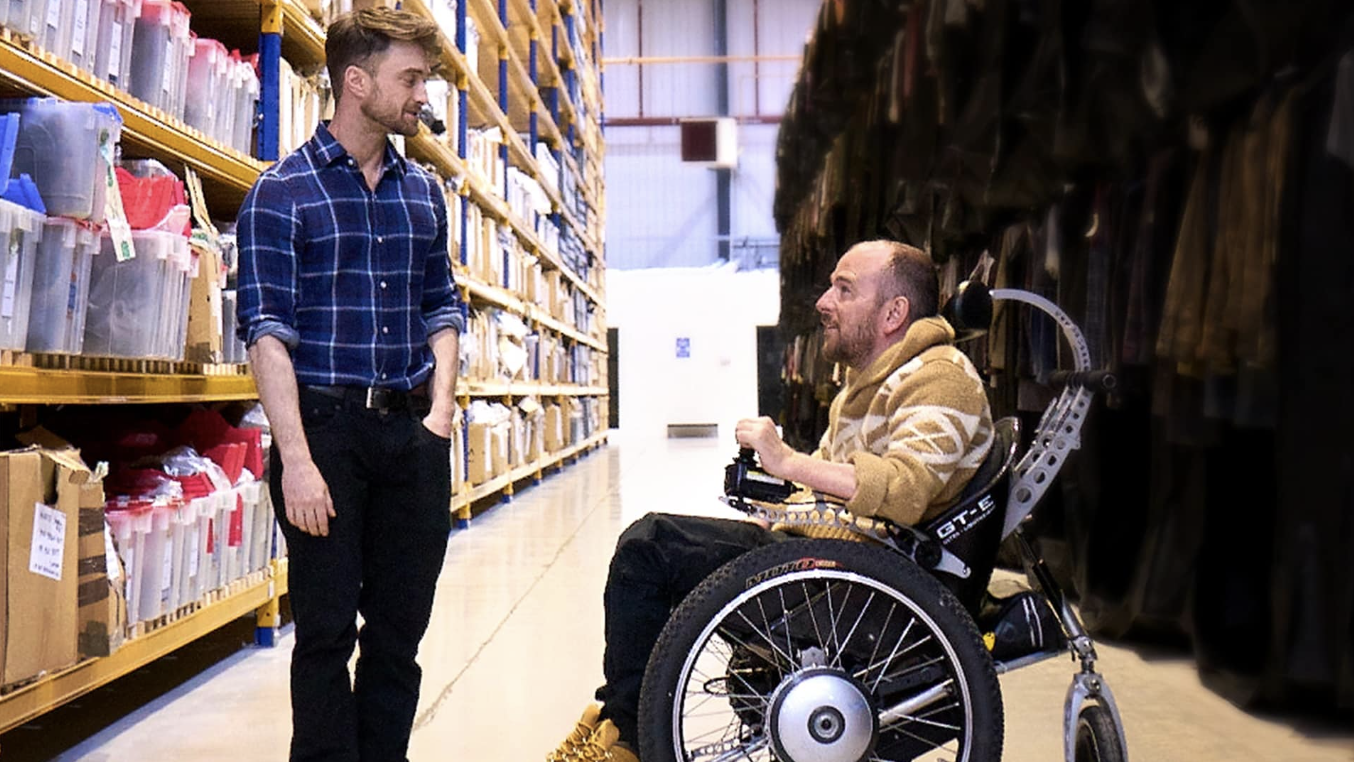 Along with being an executive producer on the doc, Radcliffe will also appear on camera and be interviewed himself.
A full synopsis of the upcoming HBO documentary, which will be available on Sky Documentaries and NOW, reads: "The film is a coming-of-age story of stuntman David Holmes, a prodigious teenage gymnast from Essex, England, who is selected to play Daniel Radcliffe's stunt double in the first Harry Potter film, when Daniel is just eleven.
"Over the next ten years, the two form an inextricable bond, but on the penultimate film a tragic accident on set leaves David paralysed with a debilitating spinal injury, turning his world upside down.
"As Daniel and his closest stunt colleagues rally to support David and his family in their moment of need, it is David's extraordinary spirit of resilience that becomes their greatest source of strength and inspiration."
Holmes, who was also a gymnast, has remained close friends with members of the Harry Potter cast, including Radcliffe, with the actor having previously described Holmes as "an incredibly important person in my life."
Speaking to the Mirror in 2021, he said: "I've got a relationship that goes back many, many years with Dave.
"And I would hate for people to just see me and Dan and go, 'Oh, there's Daniel Radcliffe with a person in a wheelchair' – because I would never, even for a moment, want them to assume that Dave was anything except for an incredibly important person in my life."
David Holmes: The Boy Who Lived arrives on HBO on November 15. It will also be available on demand on Sky Documentaries and streaming service NOW from November 18.
Related links:
Daniel Radcliffe shows off incredible transformation after getting stacked for TV role
You can now stay in Harry Potter Quidditch World Cup tent on Airbnb
Daniel Radcliffe opens up about prospect of new actor taking on role of Harry Potter