A very bizarre situation
It's not very often you find yourself realising that a defeat is the best result for you but in Ireland's case, that's exactly what they need to keep their Euro 2024 hopes alive.
Stephen Kenny's side have endured a dismal qualifying campaign so far and find themselves second from bottom of their group, ahead of minnows Gibraltar only.
Their two wins against Gibraltar don't change their fortunes when it comes to qualifying via the group but, they have a different method.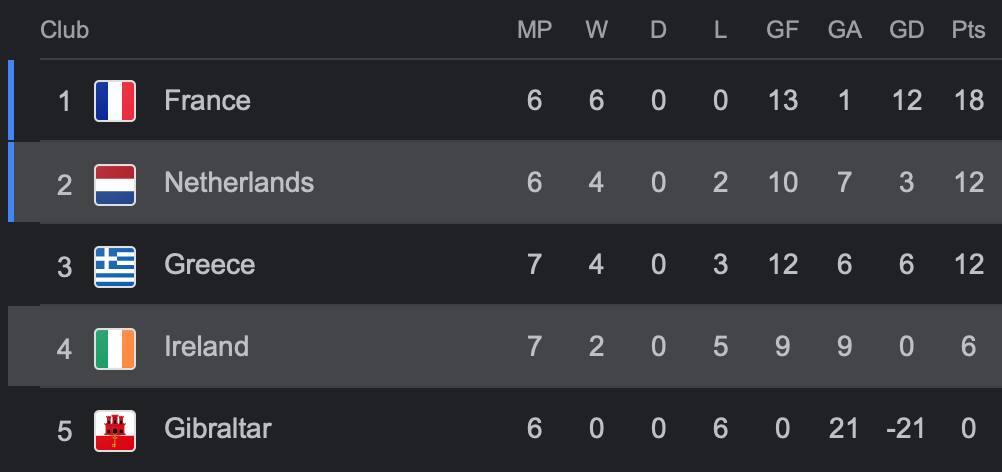 The play-offs to qualify for the Euros includes the two-best performing sides from the Nations League that failed to qualify automatically for Euro 2024.
In order for Ireland to qualify via that route, they require no more than seven teams above them in the Nations League ranking that failed to qualify automatically.
Since the Netherlands are one of those sides above Ireland, it would be better for them if Ronald Koeman's side finished above Greece, who are ranked below Kenny's men in the rankings.
A loss to the Netherlands would also open up an additional play-off spot for Ireland however if they were to win it would almost certainly mean they mis out on the tournament in Germany next year.
Ireland face the Netherlands on Saturday November 18.
Related links: