5 years ago
You can now send GIFs to your mates on WhatsApp - here's how.
Words are so outdated.
Why bother wasting time typing out loads of old-fashioned words, when you can send a quick GIF that says everything you need to say?
Advertisement
Yes you can send pictures, emojis videos and even voice messages to your mates - but sometimes nothing else but an impeccably-timed GIF can articulate exactly how you feel.
GIFs have been around since the year dot, but for some reason we've not been able to use them on our favourite messenger apps until a lot more recently.
Now, finally, at the end of 2016 FFS, WhatsApp has finally caught up with the rest of the world and given us the power of GIFs.
A new update on the app, which has one billion users, now means you'll be able to fire over all those wonderful cat GIFs you've always wanted to send...so long as you've got an iPhone.

There are basically three ways you send send them...
Advertisement
1 Send them as a video
You can send them as videos now, as long as they're under six seconds. Just hit the 'plus' button in your conversation and you can pick a video from your phone's photo library. It should give you the option to send it as a video or a GIF.
You can edit them down on WhatsApp to under six seconds.
In your conversation, hit the plus button and select a video from your Photo and Video Library. When it's selected you'll see the option to send it as a video or a GIF.
If you're sending it as a GIF it'll have to be under six seconds - although WhatsApp will let you edit the clip to the right length. You can also add captions, stickers and emoji to animations in the editor.
2 Send a live photo
You'll need one of the newer iPhones to do this (the 6s or above) with the 3D Touch feature.
You can fire over a GIF using the 'Live Photo' mode. Just go into your photo library again through the 'attach' menu, press it and then scroll to find the 'select as GIF' option.
3 Search a database
This might be the best way to ping a classic GIF at your mate. You can just find the perfect one straight off the internet or search through a database like Giphy and select the one you want
Then just copy and paste it right into Whatsapp, or if you've got the Giphy app, just search out the GIF you're after and then select 'share via WhatsApp'.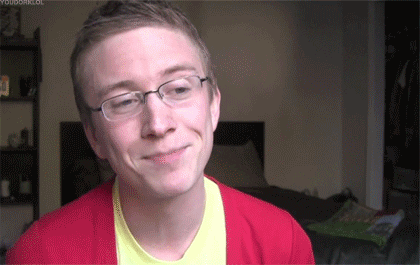 Advertisement
Catch up with the latest Football Friday Live here: