5 years ago
Man Crush: Why everybody absolutely bloody loves Tom Hardy
Tom Hardy's obvious talent speaks for itself - if anything he deserves more recognition for his work *cough* Academy... *cough*. But gripping performances and steely-eyed close-up monologues aren't the only reasons we love him so much.
The Legend star is now a staple of global culture. Here's why he deserves his rightful position at the top...
Advertisement
He'll never be "too big for TV"
Tom Hardy's recent cameo in Peaky Blinders has cemented his reputation for being down to earth. Sure, McConaughey and Farrell do TV too, but many people forget that British television actually gave Tom his first big breaks. He's remained loyal to this day.
He loves dogs
Tom Hardy has literally brought his pet Staffy/Lab cross Woody to a Hollywood premiere before. Zero fucks given. His affection for animals also displays a deeper, softer side, but more on his diverse and dynamic performances later...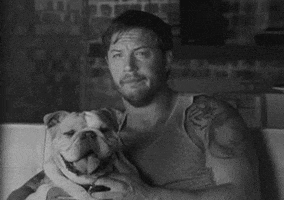 Advertisement
He's quintessentially British
'Britishness' is an abstract concept defined by 'tolerance', 'fair play', 'sportsmanship' and Tom Hardy. Never was their a better ambassador for British men than this guy – who else can be both a cockney wheeler dealer and a posh private school boy all at once?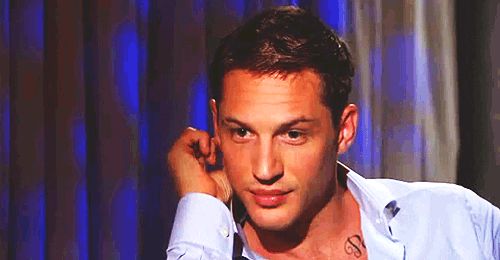 He can take the piss out of himself
A cursory glance at Tom Hardy's old MySpace account will reveal him as more than capable of making a joke at his own expense. Usually a movie star who looks like an Adonis won't be seen dead in the wrong lighting. Not Tom. Tom does't care.
Advertisement
He's humble AF
If anyone deserved to let the fame go to their head it was Tom Hardy.It hasn't happened though. Before he blew up big-time, he was using his celebrity to help kids master the dramatic arts through a Big Brother mentorship programme. Now he's got a degree for it.
Advertisement
He's the definition of "No Bullshit"
Politically Tom Hardy is as liberal as they come. But he won't be used as an attention-grabbing headline name whenever he can help it. Never have we seen someone shut down a nosey reporter so well. And so politely. Smooth. Smooth. Smoooooth.
Advertisement
He wasn't always massively hench
If you need a new man-crush for your 'Gymspiration' look no further. Of course, Tom was still a gorgeous bloke when he was a model strutting his stuff on Breakfast TV, but he's come a long way in the muscle department when compared to his performance as Bane.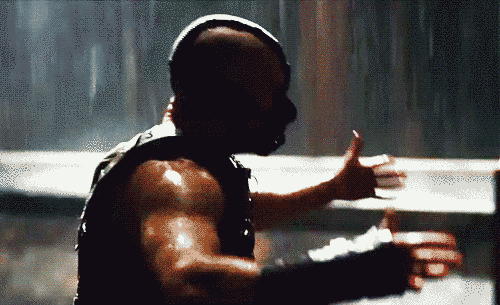 He's fought addiction, and won!
We all have our demons. But today Tom is sober and a Prince's Trust ambassador helping others to work through their battles with addiction, depression and anxiety. "Everest" he says "is an obvious mountain. Personal mountains are much harder to climb."
"Get you a guy who can do both"
Like everyone else in the acting game, Tom can't help being pigeon-holed as a 'gangster' or a 'warrior' a few times a year. Sad really, when you consider how diverse he actually is. Inception and Locke are just two examples of the side of Tom we rarely get to see.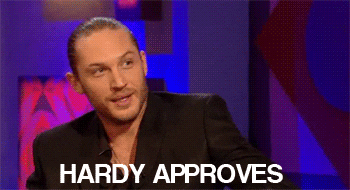 Keep doing what you're doing, man.
We're still waiting for Tom to accept the role of Conor McGregor in the Notorious biopic. Meanwhile, who should we cover next? Let us know your favourite actors and why you love them so much at [email protected]!