5 years ago
This new app could change the way you play 5-a-side football forever
Why is it so hard to organise a game of 5-a-side footy these days? Or any sport for that matter.
Back in the day – before mobile phones or Facebook – it was easy to sort out a kickabout.
Advertisement
You'd knock on for your pals down the street and get down the park for a game of Wembley Doubles.
But these days it just seems harder and harder to cobble a team together every week – with someone forgetting their subs, people dropping out with hangovers or no shows because it's p*ssing it down raining and blowing a gale.
It's just as hard for players to find a good game every week too.
That's what caught our eye about a new app called Find A Player – which cuts the ball-ache out of finding a game – and not just football, with 140 different sports.
It's essentially a social network for sports people, connecting players to games easily through an app.
Advertisement
For players it's a way of finding out where you can get a game, trying new sports or finding a partner for anything from tennis to badminton.
For captains it's a way to marshal your team, send out weekly reminders and quickly and easily find replacements if Gary can't play in nets because he's still drunk from last night.
It allows users to create a profile listing the sports they are interested in playing, their day-to-day availability, their skill level, and their maximum distance they're happy to travel.
The app then matches games and events looking for individuals with users that fit their profile. You can even rate your team-mates' performance.
We're always interested in any new tech innovation so JOE went to speak to the man behind Find A Player, Jim Law…
Advertisement
What is Find A Player all about?
Find A Player is essentially a social network for sports people. You can connect to your existing friends, games and other sports people in your local area.
We really just want to make it easier for people to find, organise and play sport. So whether you've just moved to a new area, are trying to get fit or are an organiser who's constantly short of numbers –we'll provide you with what you need.
We're providing the hub between the players and the games.
Advertisement
What inspired you to come up with the concept?
When my (now) wife moved up to Scotland , we moved into Glasgow and I lost all my games of 5 a sides I'd built up over the years as well as the guy I played squash with and my badminton club.  I was constantly on the lookout for new games to get involved in and I was getting quite a lot of invites to new games but they were always seemed to be at the wrong time or on the wrong night.
I was also frequently seeing people desperately spamming Facebook and Twitter looking for players after someone dropped out at the last minute.
Advertisement
I realised the whole thing was totally inefficient, players and games were always looking for each other but the whole thing didn't quite match up, so rather stupidly I thought 'you know what, I'm going to try and fix this' and now it's pretty much taken over my life..
Is this something you've struggled with playing or organising sports?
Yes I've seen both sides of it. From an organiser perspective I know all the problems that come up and that no-one ever wants to be the person stuck sending out the texts and taking the money every week, some guy turns up with a bag of 2ps and everyone else has only got £20 notes… it's a nightmare.
So we're looking at all the different issues and we're working towards just making the whole process a lot slicker, more engaging and easier for the organiser.
From the player perspective it's always nice to have options, especially if you're just getting into a new sport or have just moved to a new city, so really we're just trying to make it as easy as possible for users to find and join things they're interested in. I think our map does that really well, in a nice visual way you can see what's going on round about you, in the sports you like.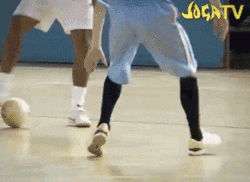 Which sports does the app cover?
The app has over 140 sports listed sports but initially we'll just be focusing on adding users and content for the most popular ones, football is a no brainer, then we're planning on tennis and badminton close behind that.
The targeted sports are totally driven by what the users are telling us. When each user signs up they tell us the sports they're interested in and then they can search the local area for games to join or others who like the same thing, so we pay attention to that.
If they're into more niche sports our app is set up to help them connect with other users who're into the same thing, build a community by running games and events and let them drive their own growth locally.
We would love to be able to help promote all sports but the reality is we don't have the resources and the manpower at the moment. We really need the help of our users to help us build the community.
How does it work and how have you seen it used so far?
Each user creates a profile listing the sports they're into, when they're available, their skill level and the area they cover. From there on how you use it really up to you.
You can browse the local area to see what's on near you, find out some more details, contact the organiser and ask to join it…or you can just set up a profile and see if you get invited to anything.
From an organiser perspective you can run your whole game off it, put in the details, send out your invites (we send SMS messages to people who don't have the app or a smartphone), track your numbers and find people to join you if you run short.
Then after the game you can give all your mates a rating on how they performed.. Which might throw up some 'interesting' conversations with your mates.
We're just about to introduce a few other things like a game chat wall and group messaging. There's also a few other cool things in the pipeline which we'll reveal once they're built. Basically we're trying to cover all the bases for people wanting to play sport.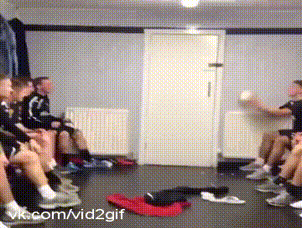 Could this be a game changer for grass roots sports?
Yeah, absolutely, that's what we're aiming for.
Our core mission is just to make it easier for people to play sport, so we need to make things simpler for people.
We're already engaged with numerous clubs and sports governing bodies who're looking for new ways to get more people into their sport.
We've committed to providing our platform absolutely free to them because we want to help them promote their sports and build a community where users can access local sports, really quickly and simply, with a couple of taps and all in one place. We're trying to remove all the admin hassle from people who'd like to get active so we need to make it as easy as possible.
How do you think this will change how people get into sport?
People expect instant delivery these days, they don't want to go check around six different sports centre and local authority websites to see what's on, then have to look up a phone number and call up to see if there are still places, it's too much of a pain in the arse!
They want everything in one place, easy to search with the ability to join instantly, so that's what we need to provide. Casual players don't like the structure of training and playing in a club three times a week, they want to play at times and places that suit them and do things they enjoy.
Then there's also the inactive people who for whatever reason, (they've had kids, they've moved to a new area, they've been injured) are looking for a quick and easy way to get back involved – they need convenience and options, at the moment they don't really know where to look. We're hoping to become the default place for this.
https://www.youtube.com/watch?v=izkYlTVnpwQ
To download the Find A Player app for free visit Find A Player.