5 years ago
This is how many British people watched Game of Thrones epic sixth series
Game of Thrones viewing figures are in and it's safe to say this has been the biggest series ever.
The HBO epic which was shown on Sky in the UK attracted a record number of viewers for its sixth season.
Advertisement
An average of five million people alone watched GoT on Sky platforms, according to the Guardian, which is a 41 per cent increase on previous series.
There were an incredible 16 millions streams on Sky Box Sets, making it the broadcaster's most popular TV series ever.
Each episode has broken the 5 million viewer mark with figures from Sky Go and Now TV taken into account.
But while the penultimate and final episodes have received gushing reviews and widespread acclaim, neither The Battle of the Bastards or The Winds of Winter came out on top as the most-viewed episode of the season.
It was in fact episode four - Book of Stanger - which saw a record 5.24 million viewers tune in.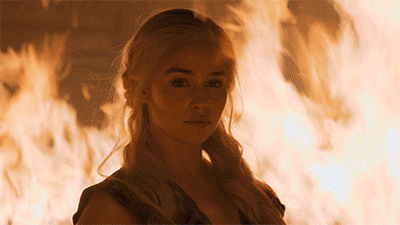 Advertisement
For those with short memories that's the one where we saw the reunion between Jon Snow and Sansa Stark and when Daenerys Targaryen burned down the Dothraki chieftains' hut with them locked inside and emerged defiant and naked from the flames.
Sky Atlantic director Zai Bennett said: "It's an amazing phenomenon, particularly when you consider that we are in half of the homes in the UK and it's quite an adult, grown-up piece of television.
"When I arrived (two years since) we had 20% growth in its audience and I thought that can't carry on, but it has. It's insane."
Sky has a deal with HBO to have the rights to Seasons 7 and 8 which takes us up to 2020. However fans were dismayed when the previous seasons vanished without a trace from Sky Box Sets with viewers trying to catch up before the Season 6 finale.
Share article

Read more about:
TV,
Sky.