6 years ago
JOE's Pics of the Week - June 25, 2015
Manchester United's Marcos Rojo uploaded (then hastily deleted) this Instagram image of him looking a little too excited whilst on international duty with Argentina...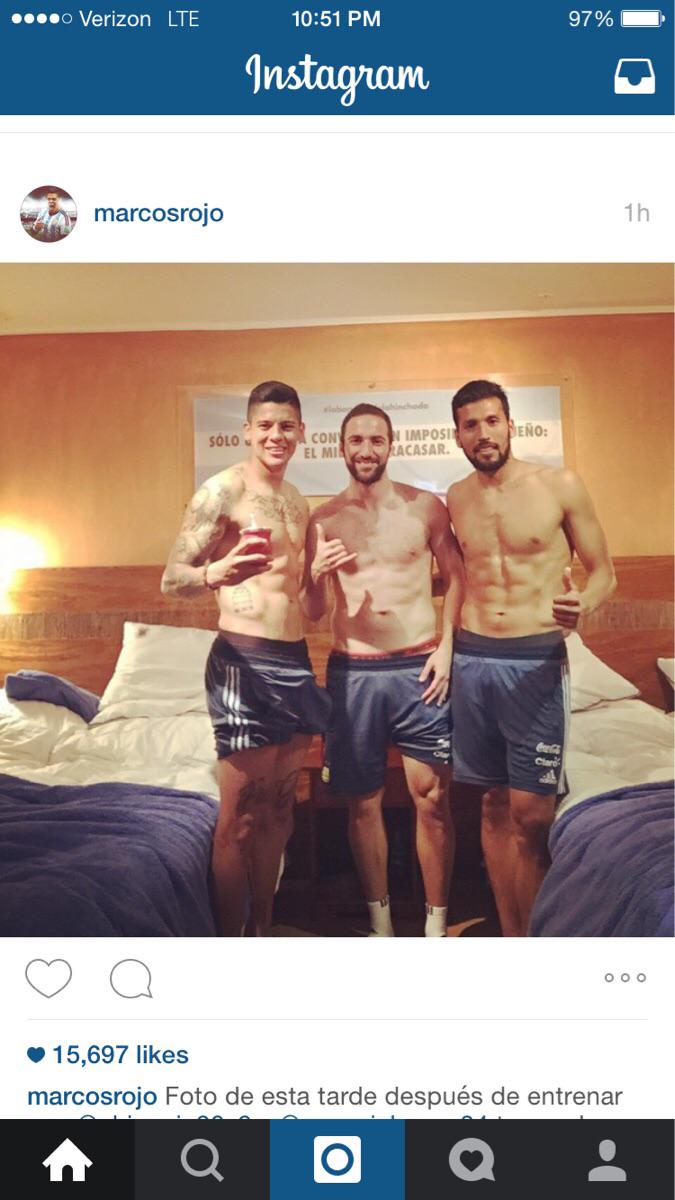 Advertisement
RJ Mitte, best known for playing Walt Jr on Breaking Bad, was a guest model in Vivienne Westwood's show during Milan fashion week. As you can see, he made a right tit of himself (and a left one too)...
.@followVivienne #VivienneWestwood #milanfashionweek #mfw #shows #menswear thank u 4 having me! pic.twitter.com/r1OTnXW4Ir

— RJ Mitte (@RjMitte) June 21, 2015
Advertisement
Colombia prematurely ended another international tournament for Neymar, as both the Barca man and opposite number Carlos Bacca were sent off during a post-match fracas in their Copa America clash...
The Chicago Cubs played the LA Dodgers this week in American rounders, but everyone's eyes were on the angry skies as the rolling clouds looked near apocalyptic...
Advertisement
We were chuffed to welcome Joel Corry to the JOE gang this week, with his first column on leg training. Apparently it was the Daily Mail mocking his 'chicken legs' that motivated him to work them extra hard. As you can see it, it bloody worked...

What were your pics of the week? Let us know @JOE_co_uk or on Facebook.
Advertisement
Image credit: Matt Marsh