The ego has landed…slap bang in the middle of the Good Book.
Yes that's right, Kanye West has now made it into The Bible.
Everyone's favourite egotist now has his own chapter dubbed The Book of Yeezus where every mention of the word God has been changed to the rapper's name.
If there is a God, I doubt he will be that chuffed about being usurped by this guy…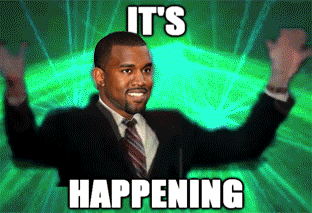 It's yours for the heavenly sum of $20.