Tonali will miss the rest of the Premier League season and Euro 2024
Sandro Tonali has been banned from football for 10 months by Italian authorities over gambling offences.
The Newcastle midfielder was named last week as one of a number of players involved in an Italian betting probe.
Tonali admitted on Tuesday to making bets on his former side AC Milan to win games during a hearing at the Italian Federation in Turin.
Reports on Wednesday had said the 23-year-old was going to accept a 10 month ban for the offences. This was then confirmed on Thursday morning.
According to Fabrizio Romano, the midfielder will also take part in an eight-month "gambling rehab plan" alongside his ban.
The earliest Tonali will be able to return is the early weeks of next season in August 2024.
This means that, along with missing the rest of the domestic season for Newcastle, the ban has torpedoed the midfielder's hopes of featuring for Italy at the European Championships in Germany next summer.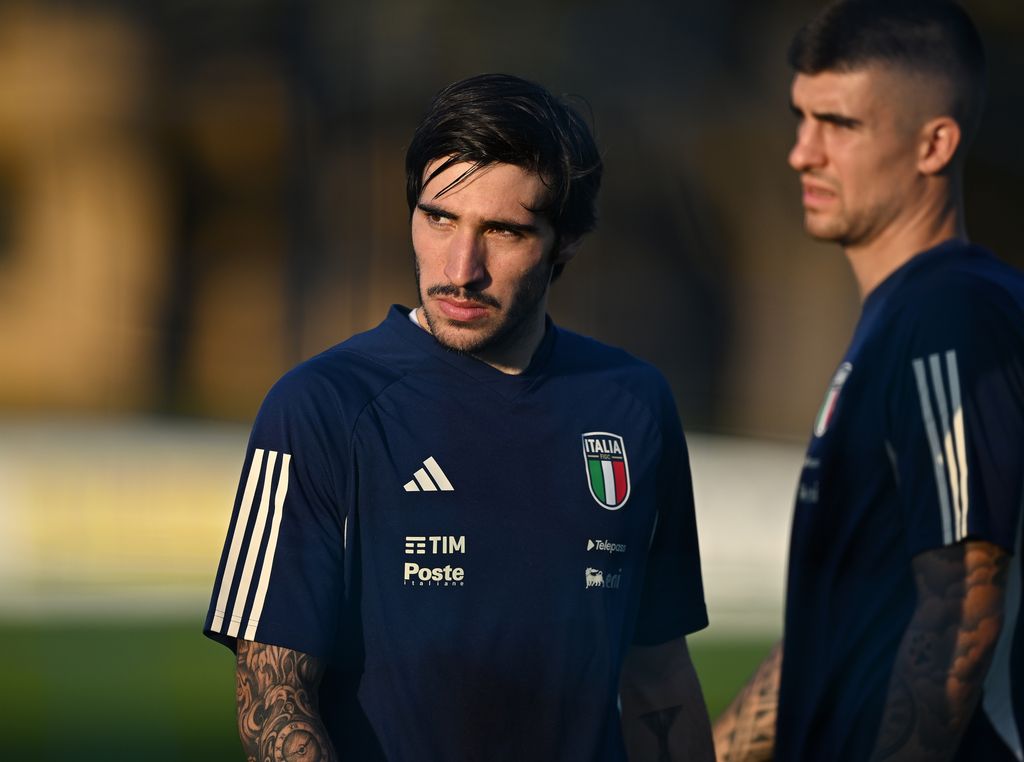 But crucially, Tonali will be free to train with his club throughout the suspension.
Following the news of the investigation, the player's agent Giuseppe Riso revealed that his client was suffering from a gambling addiction.
"Sandro is playing an important game against gambling addiction – he will win this one too," Riso explained.
"I'd like to thank Newcastle who have always stood by Sandro. He is in shock, shaken and sad. I hope that this experience saves his life and that of many others, that it helps those who fall into the same habit as him."
Tonali's suspension is also set to include eight months of therapy and his participation in anti-gambling initiatives.
Nicolo Fagioli, one of the other players involved in the investigation, was handed a ban lengthy ban last week.
The Juventus midfielder was banned for seven months after being found guilty of betting on illegal platforms.
Related links:
Newcastle draw up shortlist to replace Sandro Tonali
Newcastle threaten to sue AC Milan and stop paying Sandro Tonali's wages
Alisson issues important reminder to fellow Premier League goalkeepers