5 years ago
Jurgen Klopp could not have been more complimentary of James Milner's ability
Jurgen Klopp insisted that he doesn't need to rebuild Liverpool after their stalemate with Spurs over the weekend.
The Reds shared the spoils of a largely uneventful 0-0 draw with the Londoners, and new boss Klopp was largely positive about what he saw from the team.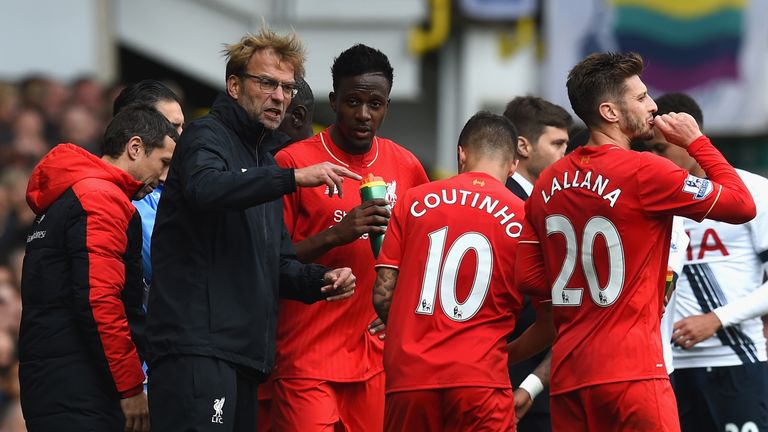 He admitted that there was a lot to improve on from the game, but he has faith in the current crop's ability to get better as opposed to bringing in fresh faces just yet...
"I'm not sure how many games you saw like this from Adam Lallana? What do you think? I know him since he was at Southampton and knew he can do 20 to 30 per cent more."

"Philippe Coutinho? Do you not think he can play better football than that? Of course, he can. Lucas? You don't think he can play balls on the right and left? Of course he can."

"Emre Can? Learning between running and passing. He can learn."
After noting all the areas where he feels players could improve, Klopp diverted his attention to the Mr Perfection himself...
"James Milner? The complete football player. The perfect professional. A machine."
Jurgen and Milner up a tree - G-E-G-E-N-P-R-E-S-S-I-N-G...