6 years ago
James Richardson speaks to JOE about Zlatan, Totti, Buffon and more
When given a chance to reminisce about some of Serie A's greatest stars, James Richardson is in his element.
The BT Sport presenter is loved by UK audiences for iconic 90s show Football Italia, and it's no surprise that when the name Francesco Totti is mentioned he is instantly at ease, casting his mind back to the "ridiculous volley" against Barcelona that Roma's elder statesman scored as a teenager.
Advertisement
"Back then I wasn't thinking about what would happen in a couple of decades, but you knew that this guy was really good," says Richardson.
"There was already this buzz – Roma had the King of Rome, Falcão, then Giannini who was known as the Prince, and then Totti came through in exactly the same mode and you felt this was the next great one. You could clearly see it was a 'remember the name' moment."
Advertisement
Now 38, Totti will be back in Champions League action this season, with Roma facing a challenging group including Barcelona, Bayer Leverkusen and BATE Borisov. But Richardson feels there is a slightly different mindset around the club legend for the first time in more than a decade.
"I think it's interesting – normally any new season that Roma are in any suggestion of changes or new people coming in it's revolved around 'how is this going to fit with Totti', but this time there's a real feeling that he's on the back seat – he's very much there if they need him but it's time for them to make their own way.
"Roma have a game now that exists beyond Totti and isn't Totti-dependent as it had been for so long. I think he can still play a very important role for them, but in the Champions League it could be dangerous.
"I know a lot of English clubs worry about European football and the fact that you have to react to slower, more possession-based approach, but for the Italian clubs it's the opposite. They have to really be worried about pace and for someone like Totti I'm not sure it's a luxury that Rudi Garcia will think he can afford."
Advertisement
While Totti is set for a reduced role, one of the World Cup winner's contemporaries, Gigi Buffon, remains an integral part of the Juventus side that reached last season's Champions League final.
Richardson speaks of how privileged he feels to have watched not only Buffon's professional debut for Parma in 1995 - in which the 17-year-old kept out a talented AC Milan outfit - but also the goalkeeper's Italy debut - another clean sheet against Russia.
"We were lucky to be there at the Tardini the day he made his debut. He was 17 years old, and Apparently [Nevio] Scala, the manager at the time, had told him the day before that he was going to play, which was kind of ridiculous.
Advertisement
"I think their keeper at the time was Luca Bucci, who was Italy's second string at the time, but he went with Buffon, who nobody knew much about at the time except for the fact that some of his relatives had played different sports.
"He had a blinding game, and didn't concede (it finished 0-0). Then funnily enough we were there when he debuted for Italy in minus-10 degrees in a play-off with Russia, and he kept a clean sheet then too. He's extraordinary."
https://www.youtube.com/watch?v=2UAPhaWb0eA
Both Totti and Buffon seem to have a place within calcio's notion of the bandiera, a player who stays at one club for so long that he comes to represent the DNA of the side, even though Buffon began his career at Parma before moving to Juventus.
Richardson speculates that the lack of such a figure could be one reason for AC Milan's struggles, despite efforts to recycle club legends like Pippo Inzaghi and Clarence Seedorf as managers.
Advertisement
"They've always liked to keep one or two 'senators', as they called them, within the dressing room. When they got rid of Zlatan Ibrahimovic and Thiago Silva they also got rid of a whole load of other players with Nesta and Gattuso effectively retiring.
"As much as they lost the actual talent of Thiago Silva and Ibrahimovic, it was the spirit or identity or character of what Nesta and Gattuso represented, and since then they haven't really been Milan."
In fact, there is an argument that Zlatan is rarely missed by his previous clubs as much as you might think, despite his unquestionable talent on the pitch.
"Strangely I'm not sure I'd like him at my club, because I think he does things to a team," says Richardson.
"If you have a well-run team and put Zlatan in it, it completely skews the whole mechanics of the side, and Inter would be a great example.
"Technically he was their best player, but they really improved when he left and they became a team. Ibrahimovic's dominance off the field is as big a factor as on it, where his mates have to play, he has to get the parking space he wants or the salad bar he wants or whatever Zlatan story it is."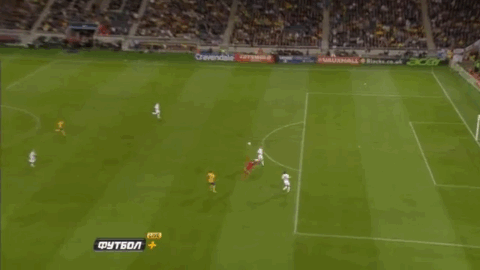 So, is he upset that we haven't had a chance to see the Swede in the Premier League?
"It would have been fascinating to see, and maybe one day we will see him in the Premier League, possibly at Stoke by the way things are going.
"I don't know if it would suit his style, although if Berbatov can do it then why not Zlatan. People who maybe take a slightly esoteric interest in football – he likes doing what he does and I'm not quite sure how much he enjoys the rest of it. But I think Zlatan's brilliant, and he's briliant value on and off the pitch and great to watch.
BT Sport is the new home of European football, with all UEFA Champions League and UEFA Europa League matches exclusively live. Visit btsport.com/btsport.com/europe