2 years ago
Is this the worst banner that Chelsea fans have ever produced? (Pic)
For good or for bad, Chelsea supporters are renowned for their banners.
Whether it is large and expensive signs proclaiming John Terry to be a 'Captain,Leader,Legend'...
...or home-made inkjet efforts utilising the full range of modern-day colour toners...
...or the sensational occasion when some went to the trouble of laminating signs mocking a footballer for slipping, something they'd never experienced themselves...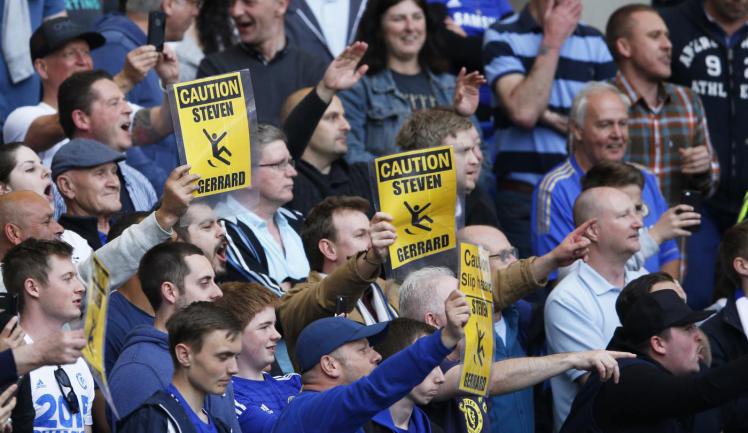 ...their reputation precedes them.
However, in showing her support for Jose Mourinho, whilst at the same time lambasting disloyalty in the ranks, one Blues fan out-Chelsea'd all that.
Advertisement
At first sight, this supporter has taken to a bed cloth with furious but concise biro scribbles...
Chelsea fan sign: "The 3 rats Hazard, Cesc and Costa" pic.twitter.com/2mw2neNdVW

— Transfer Talk (@EPLBible) December 19, 2015
The sentiment is clear - Eden Hazard, Cesc Fabregas and Diego Costa are identified as the ringleaders of the tormentors in pushing Mourinho out.
Except on closer inspection, there's some of an identity crisis going on. Particularly in the case of the fingered Belgian...
Personal favourite pic.twitter.com/KqiDwvqV9R

— James Dart (@James_Dart) December 19, 2015
Who exactly is 'IAZZARD'? And for that matter, what has 'CESL' done to deserve blame? And whilst we're at it, is that 'RATS' or 'BATS'?
Never change Chelsea, fans. Never change.