4 years ago
D'OH! Arsenal accidentally leak their new away kit on their own channel
Delete!
Arsenal were playing Western Sydney Wanderers on Saturday in, well, western Sydney. It was the second and final game of their tour of Australia, before heading to Shanghai where they will face Bayern Munich, and then on to Beijing to play Chelsea.
Advertisement
The pre-season game was featured on Premier Sports, as well as coverage on Arsenal Player, the club's official channel. It ended up being a comfortable 3-1 runout with Giroud, Ramsey and Elneny getting the Gunners' goals.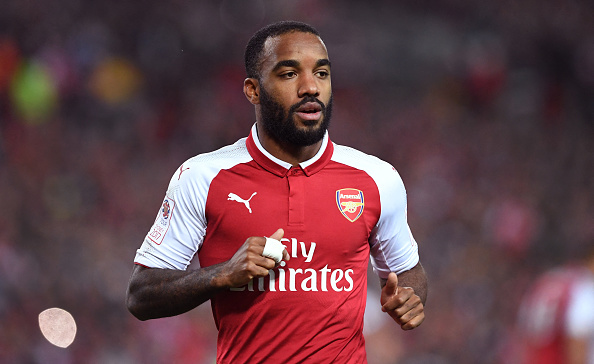 But fans were more interested in what was happening at half-time, as the club seemed to prematurely broadcast footage of the new blue away kit. It has been rumoured for a while but was due to be unveiled in an all-dancing all-singing Puma presentation.
That's somewhat redundant now, as the club have let the cat out of the bag. As you can see, it's a gradient design featuring a light blue to dark blue fade. A bit like a rejected Barca change kit from a few years ago. Not everyone is especially impressed...
Have @Arsenal just accidentally announced the away kit at half time?!? pic.twitter.com/JRbwq9s5Tv

— Deepak Singh Bhopal (@DeepakSBhopal) July 15, 2017
Advertisement
So Arsenal just accidentally released the 2017/18 away kit... pic.twitter.com/FttssFGddp

— curt (@Curt_goff) July 15, 2017
Worst kit we've ever had then? Well done @pumafootball pic.twitter.com/T88Q4xQwmp

— Joe (@TheArsenal_) July 15, 2017
The official away kit for the upcoming season was accidentally leaked on the Arsenal websitepic.twitter.com/G4yWGrFF99

— IDontLikeSpurs (@IDontLikeSpurs) July 15, 2017
Advertisement