5 years ago
Amir Khan made a small fortune from the Saul Alvarez fight
It was a financial career-best for the middleweight star, despite going down in the sixth.
Initial reports suggest that British boxer Amir Khan picked up a record £9million from his fight with Saul 'Canelo' Alvarez.
Advertisement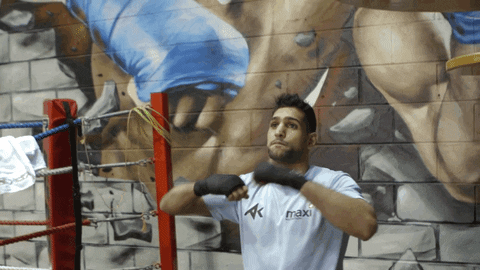 The paycheck is greater than any British boxer since David Haye's 2011 defeat against Wladimir Klitschko.
One of the bravest fighters in the game, the knock doesn't seem to have fazed Khan, who already wants to get back in the game.
Im okay everyone 😃 thats boxing for you, congrats to @Canelo monster punch, much love to all the fans! #CaneloKhan pic.twitter.com/oQcqZQrsLl

— Amir Khan (@amirkingkhan) May 8, 2016
This was only the fourth loss in Khan's immense 35-fight career. The fighter told host American broadcasters HBO:
Advertisement
"I'm a natural 147 (pounds) fighter, but this challenge came and it was very hard to turn down. I want to be the best, I want to fight the best and that's why I took this fight. 

I'm one of those fighters that will step in the ring with whoever. I showed my bravery by getting in the ring with Canelo, but this is boxing. I wanted to go out there as a champion."
Khan added that he was "glad" to have been knocked out rather than having to go the full 12 rounds.
The match was made at a catchweight of 155lb, five pounds under the normal middleweight limit, with Khan some 20 pounds lighter than his opponent.
https://www.youtube.com/watch?v=ZSrEuE5O33E