5 years ago
WhatsApp have upped their game again with this new feature
Never stand still, always keep evolving.
It's innovate or die in this fast-paced, technology driven world. Just ask your mates if they still check their MySpace account.
Advertisement
When WhatsApp burst onto the scene it was a free, simple instant messaging service that you could ping texts and photos to your mates on your smartphone.
But the California tech firm kept adding brilliant features, letting you share voice messages, videos and documents, swelling its users to more than 1 billion people worldwide. It's no wonder Facebook shelled out $19bn to snap up the company.
Recently WhatsApp has introduced some new, smaller scale features for us to enjoy, including the ability to add bold text and strikethroughs - not to mention now being able to dispense with words entirely via the sending of .gifs.
But asWhatsApp continues to move towards becoming a full fledged messaging service, another new feature has been added to beta version.
Now beta users will be able to leave voice messages for people when they miss or cancel calls on the app.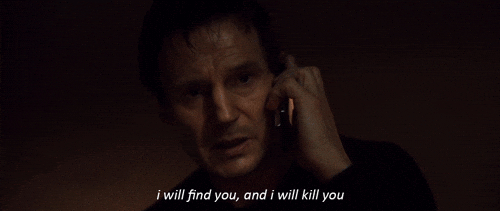 Advertisement
That's right - WhatsApp is getting voicemail.
When this happens when you're calling, a screen will pop up that allows you to either quickly call back or record and send an irate voice message.
It will be fully integrated into the call screen - rather than then having to mess about going back into the messaging part of the app and recording a rant.
But this isn't all. There's another new trick that will allow you to change font you're messaging.
Just like the MSN Messenger heyday, WhatsApp has added a new 'monospace' text option so you can give your messages a customised look.
Advertisement
Called FixedSys, all you need to do is add three (`) accent characters at either end of your message like this - ```Mate, answer your fucking phone or I will come round and drag you out of bed myself``` to get a different look.
Handy if you want to stand out from the crowd in group chat.
Want to win a free TV or iPad? Enter the draw to win one by taking part in this quick survey.
Advertisement