3 years ago
You can earn £200 having safe sex on camera for this Sex Ed charity
Porn is pretty unrealistic.
If you grew up watching dodgy blue movies you'll probably think people only have sex in threes and above, everyone is hung like a donkey and that being a plumber looks like the best job in the world.
It's not the best at depicting what sex is really like for British twenty-somethings fumbling around in the dark after a skinful of vodka Red Bulls.
But while porn certainly skews everyone's perceptions and expectations of sex, there's one particular element missing that we should be talking more about.
Have you ever seen a porno where that plumber, who's popped around to 'fix the pipes', suddenly stops, pulls out a condom and says 'better shrink wrap the old chap, chlamydia is on the rise and we don't want any accidents, do we now?'
Nope, neither have we.
It's something that sexual health and education organisation The Pleasure Project has been thinking about too.
So they've had the brainwave of making their own porn that shows that 'safe sex' is both real, sexy and bloody brilliant.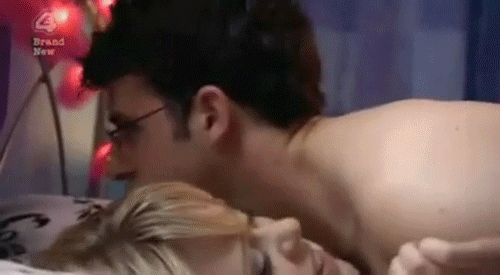 Oh, and they want you to take part in it and they're willing to pay you £200 for the pleasure.
Real life couples are being offered a wedge to have safe sex on camera to encourage more students to do it safely.
They will be filming these real couples engaging in protected sex in 'natural' locations like student houses and cars.
They're looking for heterosexual couples or male homosexuals, as it's promoting condom use, and filming will last around three hours.
Videos though will only be viewable to a small test group through a private link rather than being pasted across the internet.
Organisers say they want to make safe sex erotic, by creating videos of people having protected sex in "naturalistic" scenarios.
Campaign spokesman Suzanne Noble told The Tab: "The project we are working on is a pilot for a UK university to trial the most effective methods to ensure young people use condoms.
"The research we have done to date indicates that young people would prefer to view stylish, yet naturalistic scenarios in which couples are seen having sex while using condoms.
"So, for instance, we may film a couple having sex in a bedroom that looks like a student house or in a car."
If you want to sign up for this, get in touch with The Pleasure Project here.