4 years ago
This is the only Conor McGregor Christmas jumper in the world...and it's going to charity auction
It's November now so we can officially talk about Christmas.
If you're anything like us, you're probably already dusting off those snazzy Christmas jumpers to wear to work and piss off all your humbug colleagues who want to keep the festive period to December only.
Advertisement
Every year though is like a nuclear arms race in offices up and down the country for who can rock up in the most unique, garish, kitsch and glitter-encrusted Christmas jumper of the year.
It's happening right now...
But there's one Christmas jumper out there that absolutely nobody is going to be able to out-do. You'll be fucking untouchable rocking up to work in this.
It's this sensationally Christmassy Conor McGregor effort which is not available in the shops...or anywhere else for that matter.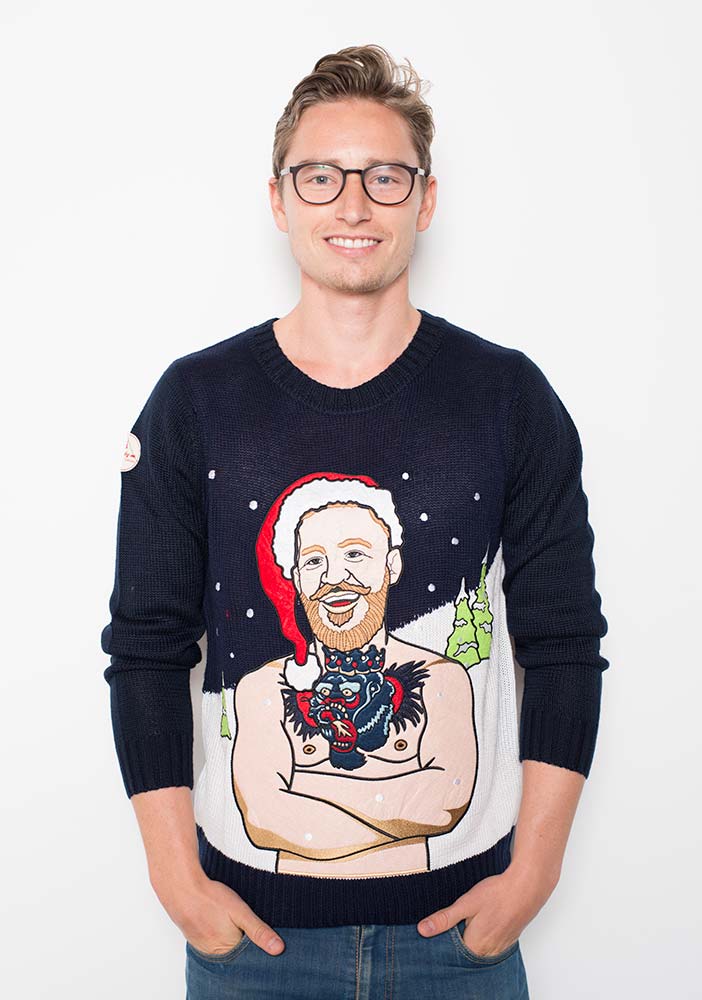 What makes it truly special is that there is only one of these bad-boys in existence - anywhere in the world.
Advertisement
It was made as a special festive one-off by FunkyChristmasJumpers.com
But now the company, which (as you can probably ascertain from the name) make Christmas jumpers, are sticking it up for auction to raise money for a very good cause.
All proceeds from the auction of this unique jumper will go to the Irish Lung Fibrosis Association (ILFA).
They explained: 'Our Founder's father died 2 months ago at a young age of 59 ago with Pulmonary Lung Fibrosis.
'It's a serious disease that not many people are aware of. Even families of sufferers don't know how serious it is until its too late.
Advertisement
'We'd like the proceeds from this auction to help make more people and especially sufferers family more aware of how serious this disease is.'
It's a unisex medium, in navy (for anyone asking) and the bidding has already begun here. There are just nine days left to stick a bid in for this - the world's only Conor McGregor special festive jumper - and make someone's Christmas.
 
Advertisement