3 years ago
These are the cheapest UK cities for anyone looking to get fit in 2017
There's probably a fairly good chance that you're using the new year as a chance to work on your fitness, just like you did last year. And the year before.
You've read our gym newbie guide (and if you haven't, get on it now), but after the initial enthusiasm dies down you might be wondering whether, actually, all that gym stuff might be a bit pricey.
That's especially true of anyone feeling the pinch after spending quite a bit over Christmas and New Year. In other words, almost literally everyone.
But it turns out the cost of all of this varies hugely depending on where in the UK you live.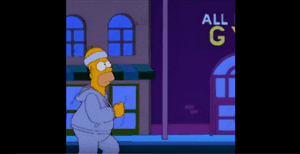 MyVoucherCodes have crunched the numbers to work out the cheapest and most expensive of the UK's 20 most populous cities when it comes to the things you're most likely to need when you embark on that fitness drive.
If you live in London, it's not great news on the gym front, with the average membership coming in as more than £47 per month - more than £10 higher than the next dearest city and more than double the average in Wakefield (£16.67), Sunderland (£16.99) and Bradford (£19.99).
Similarly, a pair of 'mid-market' running shoes will set you back more than £60 in Bristol, Glasgow and London - the three priciest cities respectively - but just £41.67 in Bradford and £50 or under in both Hull and Nottingham.
However, the tables are turned when it comes to staying hydrated, with Bradford the most expensive city for bottled water (£1.50) and London (89p) among the cheapest.
As for healthy eating, the three cities where it costs the most to get your five-a-day are Belfast (£8.80), Glasgow (£8.45) and Edinburgh (£8), while Sheffield, Leeds and Bristol are all a full £2 cheaper than the Northern Irish capital.