6 years ago
JOE gets into the mind of ultra-marathon mountain runner Tim Higginbottom
If you've ever run a marathon you'll know how bone-shatteringly tough it can be.
Even just dragging your arse off the couch to train is a challenge in itself, nevermind actually running the thing.
Advertisement
But throw in some mountains and triple the distance and you start to get an idea of what athlete Tim Higginbottom puts himself through.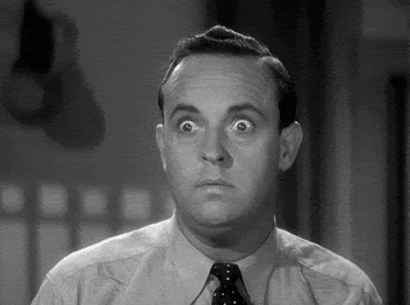 The Cardiff native is an international ultra-distance mountain runner.
Advertisement
Running through flat, listless city streets isn't his bag - he'd sooner be punishing his legs and busting his lungs tearing up the side of a mountain.
While the JOE team has been doing the odd light jog around Hyde Park, Higginbottom has been tackling the 700km UK leg of the Adventure World Series and conquering the fearsome Marmot Dark Mountains (it's a winter mountain marathon...in the dark, if you're asking).
Now with your everyday marathon runner looking for ever more testing challenges (like these 5 ultras), JOE wanted to get some advice from mountain athlete Higginbottom on mountain racing, how to train and the kit you need.
Where's your favourite place to run?
Advertisement
This is an impossible question. It's probably easier to turn it around – I don't like running through conurbations. The Alps are brilliant, Scotland is amazing, the list is endless. Mountains anywhere for me.
What's your favourite training session for endurance?
I spent a few years under the loose tutorship of Martyn Jones from Sheffield who really helped me to move from finishing in the Top 5 to winning many of my races.
Advertisement
The session he gave me, which still hurts just as much today, is a cracker. It needs to be done in hilly terrain, preferable a little more runnable than usual race ground.
For me that's the Clwydians, which are perfect for this.
The session is as brutal as it is simple – five to eight efforts of 5 or 6 minutes with 60 seconds rest between. No allowances for hills up or down, stiles or gates etc.
As hard as you can for the efforts – rush to get through obstacles, concentrate on bouncing off the red line the whole time. It's an hour of pain.
How do you stay motivated and maintain focus across longer distances?
Advertisement
This is easier than I thought it might be. I find myself moving between different thoughts depending on the race.
Navigation races like mountain marathons don't leave you any time to relax – if you come off the ball you're out of the race, so that's easy.
Ultra races are more of a challenge where you can have hours to tap out with no need to think too much. Some people listen to music, but I hate that separation from my surroundings.
Hearing your environment is as important as seeing and smelling it for me. Longer races can be really 'Zen', giving you real clarity of thought at the time…but I nearly always can't remember my decisions at the end. 
Your top recovery tip?
Don't underestimate how broken you are after anything ultra, especially as you get older. Don't fret about losing form in the recovery phase – you'll lose more by coming back too early and getting injured.
Name your favourite post run snack.
For short races – I'm normally hurting too much to eat. For long races – cake.
Name your top 3 must-have pieces of kit for mountain marathons.
Super light waterproofs which actually work, like Haglofs Gram Comp pull and LIM Pull pants. Just simple and effective.
A light and comfortable sack to carry your kit in – we use Haglofs Gram Comp 12 or 25 depending on the race. If we can, we always squeeze it all into a 12 in the summer. Winter races need more kit.
Just for that feel-good feeling at the camp if it's cold, get a thin jacket in like a Haglofs Lim Barrier Pro hood. Instant warmth and snugness in camp. Just make sure you've both got one.
Which shoes are you currently running in?
For road and trail – Hoka Mafate, and for fell – Haglofs Gram comp and Inov-8 Mudclaw 300.
What's your proudest moment of your running career?
I've been lucky enough to win races and represent Wales in a few disciplines. It's hard to pick just one.
It's always amazing to wear a national vest, and the first time I ran the Snowdon race for Wales I was so nervous I had a terrible run, but felt super-proud on the start line and got tremendous support all the way up.
I think equalling this was running in to Pinnacle Cafe at Capel Curig at the end of my record breaking Paddy Buckley Round in 2009. It was the end of a great day in the hills, I love running with friends and a 'Big Round' record to boot.
And the lowest?
Pulling out of any race is always hard, and it's something you try your best to avoid as you know the psychological damage is going to last beyond the immediate race time itself.
I think it would have to be the Original Mountain Marathon with my great racing partner and friend Chris Near in 2009.
We'd been riding high for a few years winning everything, and this OMM fell just a few weeks after my eldest was born – good training for the lack of sleep but awful for running.
I was in a shocking state and pulled out after the first day. I don't think Chris understood at the time, as he was justifiably annoyed by my decision, but I think he does now that he has two kids of his own.
What's your next challenge?
There are a few things in the pipeline – Chris and I are hoping to get to the BAMM this year – the Björkliden Arctic Mountain Marathon. We've not been yet, and it looks great.
Also I'd like to get a sub 16hr Bob Graham in (a 66-mile, 27,000ft circuit of the Lake District's 42 highest peaks in 24 hours)  and recce the Ramsay for quick round in 2016 perhaps.
Credit: Sportsshoes.com