6 years ago
Tonight's Graham Norton Show features an array of A-list comedy stars
This should be a laugh.
Advertisement
Graham Norton always manages to make any set of guests open up in a relaxed and humorous manner, but he won't need to worry about coaxing any laughs out of tonight's sofa as it features an array of comedy talents.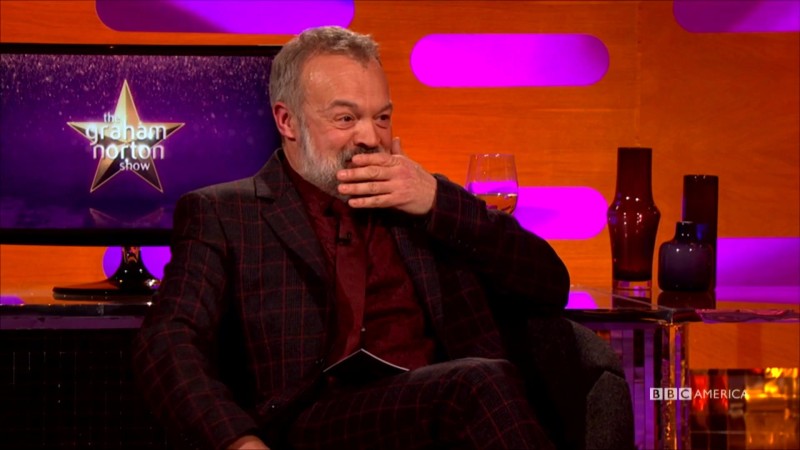 Comic actors from both sides of the Atlantic feature in what should be an amusing watch - with some added poignancy as the late great Victoria Wood is remembered for her marvellous career making people laugh for decades. Here's the roll call...
Advertisement
Seth Rogen and Paul Rudd
A duo who formed one of the greatest bromances in movie history in Knocked Up, Rogen and Rudd recently worked together alongside a string of familiar faces in the animated flick, Sausage Party, due for release later this year.
Always a good laugh, the show is worth tuning in to for these two alone.
Advertisement
Martin Freeman
TV audiences have warmed to Freeman ever since his days as Tim in The Office and his career graph has progressed steadily upwards since.
Advertisement
He'll be chatting to Graham about Season Four of Sherlock, which he is currently filming alongside Benedict Cumberbatch and which should be back on our screens around Christmas.
Maxine Peake
The established actress got her big break as Twinkle in the BBC TV series Dinnerladies and she'll be discussing the show's creator, Victoria Wood, who sadly passed away earlier this month.
Advertisement
Music from…
Birdy