6 years ago
Here's the bloody intense new trailer for the 'Prison Break' reboot
Break time is over.
Wentworth Miller is back as blueprinted bad boy and Prison Break protagonist Michael Scofield. He's returning to our screens once again this year thanks to Fox's forthcoming TV revival of the hit show which will see him attempt to escape from a Middle Eastern prison.
Advertisement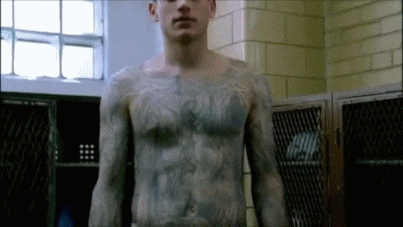 SPOILER ALERT.
The new season of the show seems to pick up where it left off - that is, with Michael dead, so it's going to be fun to see how the writers get around that plot pickle.
Advertisement
Though, to be fair, realism was never exactly Prison Break's forte - and that's why we loved it. Indeed, despite not having aired a new episode since 2009, Prison Break is still one of Britain's most watched box sets.
The reboot season is expected to run for nine episodes, and early all of the original cast are expected to return – even T-Bag, C-Note and Michael's big brother Lincoln (played by Dominic Purcell).
Fans are ever so mildly excited about the return:
Don't think I've ever been so happy to see a tv series return... #PrisonBreak

— MIKE (@MiikeThomas) May 17, 2016
Advertisement
Waking up to the new trailer for #PrisonBreak has already made my morning 😀😀👍👍

— Jonny Phillips (@JonnyPhillips9) May 17, 2016
Advertisement
Though there is cautious optimism too:
I'm gassed for the new #prisonbreak but due to the weak ending of the original run, it's got three episodes max to be credible imo.

— Chris (@djchrisvibes) May 17, 2016
Hmm I dunno 🤔 #PrisonBreak https://t.co/kAbtUV6rAh

— Paul Byrne (@paulbyrne92) May 17, 2016
Advertisement
Miller made news recently when he spoke out publicly about his fragile mental health after being fat-shamed and made fun of online.
Watch the trailer here:
https://www.youtube.com/watch?v=x9T-9fZn_oA