4 years ago
We need to talk about Kevin De Bruyne
Kevin De Bruyne, or Kevin Brown. Even his name is unfashionable.
There's a popular meme doing the rounds on social media at the moment. It involves two images side by side with the description: 'You vs The guy she told you not to worry about'. The image depicting 'you' is someone who is either average or below average in looks, style and credibility; the second picture shows a markable upgrade on all these facets.
Ignoring the somewhat misogynistic undertones of the gag (i.e. you can't trust your 'bird' with that guy), it does lead to some amusing iterations. In the cartoon world of the shareable meme, Kevin De Bruyne is the archetypal 'you'. He neither has the looks nor the demeanour of anyone special. In fact, never in the history of the world has someone looked more like a Kevin.
His face is not chiselled enough to be deemed classically handsome, and he doesn't have strong enough features to even look strikingly interesting. If Nike were to include him in one of their Pixar-style animated ads ahead of a major tournament, they'd struggle to find an aspect of his look to comically exaggerate. He looks like a pleasant sweet guy - Mr Nice.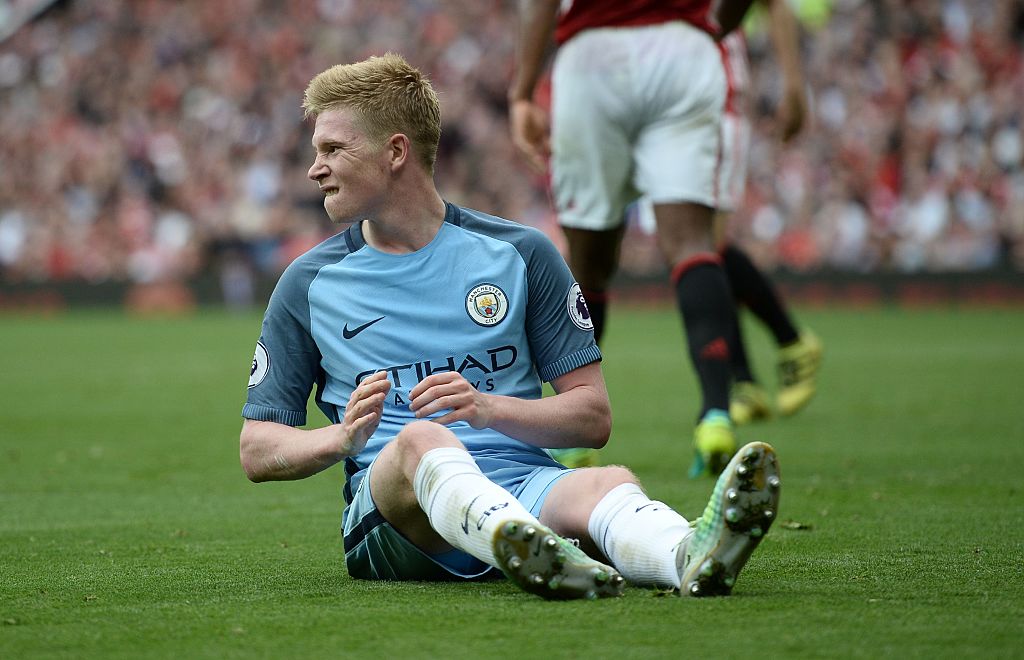 Therefore it is perhaps understandable that his name didn't really feature very highly in the pre-game hype ahead of the Manchester derby. Of course, everything was overshadowed by the week long wankathon over 'Pep vs Jose', but the remaining words and graphics were all about Raheem Sterling and Zlatan Ibrahimovic and Kelechi Iheanacho and Marcus Rashford.
There was even a fair bit of speculation as to whether Leroy Sane, another circa-£50m signing from the Bundesliga, would start - and the fact that this narrative vastly overshadowed De Bruyne's potential inclusion says it all. And yet, come the actual football game (you know, that thing in between all the stirring montages soundtracked by Elbow and the Stone Roses), he was the undeniable star of the show.
United simply could not live with his movement and technique. Especially in the first half, he was like a ringer in a work 5-a-side, playing with the confidence and command that made everyone else look like jittery pretenders. He might look like he could get sunburnt by overcast weather, but he had no problem stealing the spotlight from all the poster boys.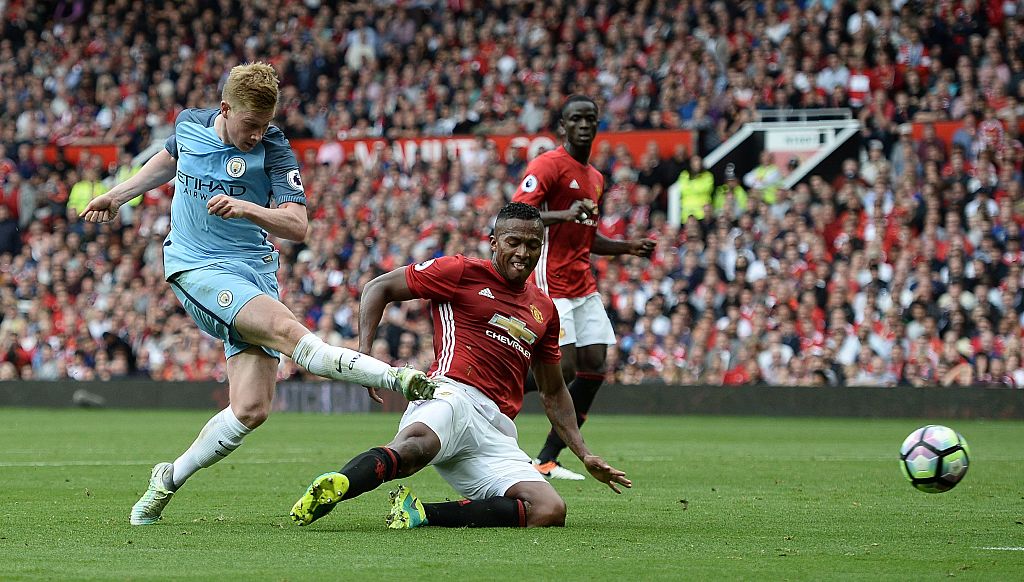 His finish for the opener on 15 minutes was pure filth. It was like watching a choir boy windmill in front of an elderly nun and then dip his dick in her tea. The misleading eyes and right-foot hit to send David de Gea the wrong way were disrespectful to such a fine goalkeeper. And then he trotted away after scoring like a shy Ed Sheeran again. The absolute fraud.
On 36 minutes, he had another trick. He somehow managed to turn about seven United players into stone when he shifted his momentum in the area and sent a daisy-cutting shot, this time with his left foot, onto the far post. The ball rebounded to Iheanacho who slotted home. De Bruyne was playing so well that you wonder whether he actually meant the assist.
United got back into the game before half time, thanks to Zlatan living up to his name with a lovely finish, and Claudio Bravo disproving nominative determinism with his shaky efforts. The second half was a thrilling show, as the home side finally decided to turn up and have a go. There were chances for both sides to add to the score but 1-2 it remained.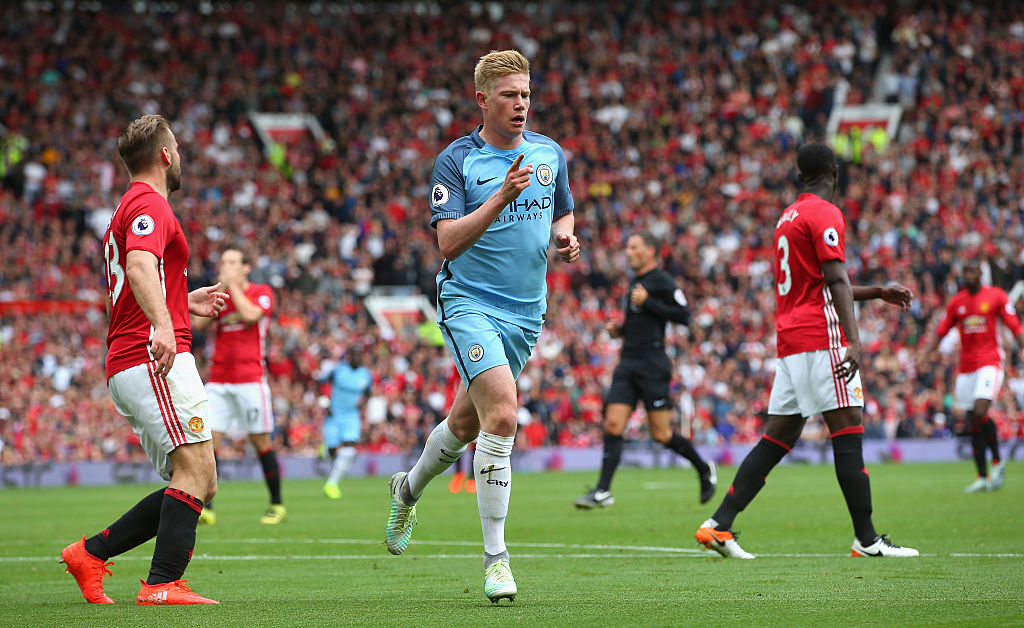 De Bruyne was quieter in the second half simply because he had less of the possession, but used the ball beautifully when he did. The Belgian has a wonderful quality of always knowing exactly what to do in the final third, whether that's beating his man or feeding a pass. They are very different players, but he shares that knack of unerringly correct instinct with Robert Pires.
Maybe people will start to take proper notice and give De Bruyne the attention and hype that his ridiculous talents deserve; perhaps everyone will realise that we need to talk about Kevin. We probably won't though - he doesn't look or act enough like a superstar. But Premier League managers and defenders beware - Kevin Brown is the one you need to worry about.
Read more: