Trent finally got him back
Trent Alexander-Arnold gave a savage response to the recent exchanges between himself and James Maddison.
On Monday, Maddison took aim at Liverpool's request to replay their 2-1 defeat against Spurs after Luis Diaz's goal was incorrectly ruled out as offside.
Maddison captioned the picture of the two with: "still asking for a replay".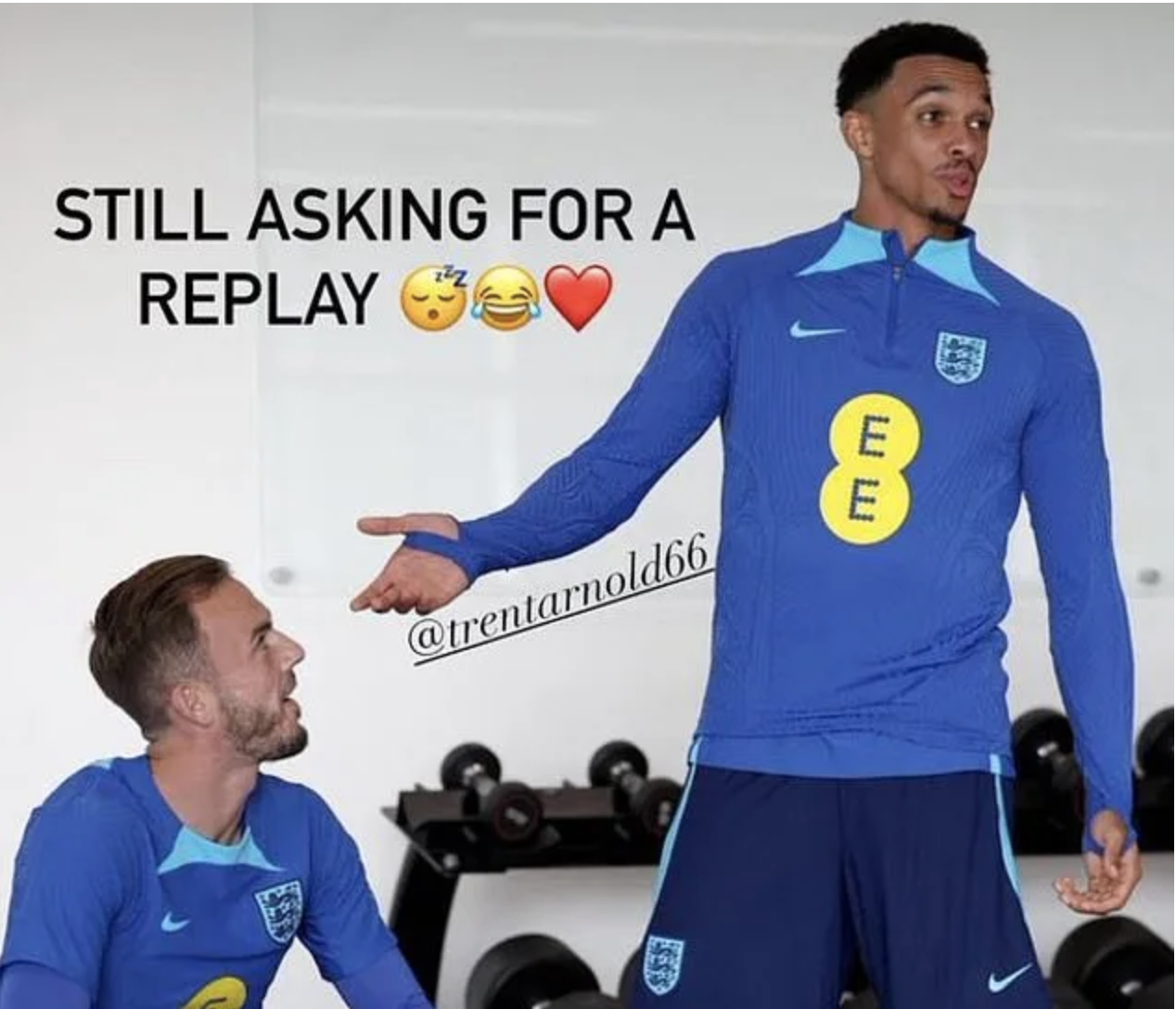 Despite replays showing that Diaz was onside, the video assistant referee (VAR) told referee Simon Hooper that the check was complete and no change should be made to the on-field decision.
Jurgen Klopp then called for the game to replayed in a press conference after the incident – a request which was rejected.
Speaking about Maddison's post to Channel 4, Alexander-Arnold revealed he had spoken to the Spurs star and had managed to get his own back on his England teammate.
Trent savage comeback on Maddison. 🤣 pic.twitter.com/hwabCgkYdP

— Samuel (@SamueILFC) October 12, 2023
He was asked: "I saw earlier this week, James Maddison posted a photo of you two having a conversation. You know what's coming next. And he captioned it that you were still asking for a replay of the Spurs vs Liverpool game. Is that actually what happened?"
Alexander-Arnold then responded: "No, he was asking me how to put a free kick in the top corner.
"But, I told him, I just showed him the video when I scored at Leicester last year, and they got relegated."
Luckily there's no bad blood between the two and it was nothing more than friendly banter.
Both players are in contention to start for England's game against Australia tonight.
Related links: