6 years ago
Ashley Cole - from world-class defender to a player LA Galaxy fans don't want
What a fall from grace.
It wasn't too long ago that Ashley Cole seemed to have it all - a big fat lucrative contract with Chelsea, an automatic England berth, a beautiful pop star girlfriend and a reputation as one of the world's very finest fullbacks.
Advertisement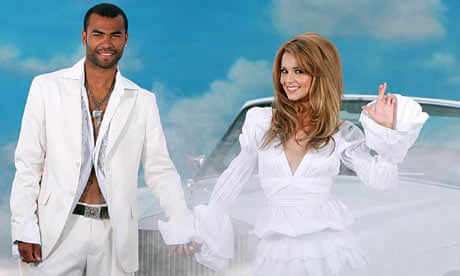 Now, having only just turned 35 this week, he can't get into an under-performing AS Roma side and is looking to move to MLS with LA Galaxy. Of course it's not quite the level of Europe's best leagues, but it's a decent standard.
Plus it will afford the player a final cash windfall before he calls time on a painfully waning career.
Advertisement
Except there's one problem - LA Galaxy fans don't want him. That's right, his past may be glorious and full of winners' medals, but American fans aren't keen on the current washed up - and costly - version.
Here's a small selection of Galaxy fans imploring their club not to sign the ex-Chelsea man...
@MLS @LAGalaxy @TheRealAC3 we don't want you. Go away

— . (@xgrmn) December 24, 2015
Advertisement
@MLS @LAGalaxy @TheRealAC3 Cole is too slow. He wont be the first to come here and get burned.

— Quad Vaxxed (@PuraFutbol) December 24, 2015
Dear LA Galaxy, do us all a favor and don't sign Ashley Cole.

— Big D Soccer (@BigDSoccer) December 24, 2015
Advertisement
Starting a crowd fund to pay Ashley Cole to stay away from MLS.

— Jason Davis (@davisjsn) December 23, 2015
Ouch.