5 years ago
Wetherspoons is axing one of its classic menu choices at Christmas
It's never too early to start thinking about Christmas.
Okay maybe it is ever so slightly too early to start thinking about it.
Advertisement
But with the British summer now giving way to autumnal weather and the nights closing in, it won't be long at all before Christmas is upon us.
All those office parties, shit Secret Santa presents, annoying carols, naff Christmas adverts and piles and piles of mince pies are barely three months away. There's only 13 more Mondays to endure before the big day, for Christ's sake!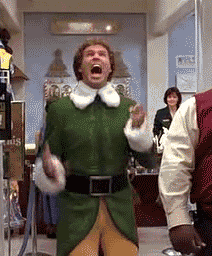 Advertisement
But there's one tradition that's sadly being cut from the festivities this year.
Wetherspoons is axing its famous Christmas dinners from the menu this year, according to The Sun.
If you've ever been out on a Christmas pub crawl, staff party or you just fancy a pint and a full slap-up turkey dinner in between the frantic last-minute gift buying on December 24, 'Spoons' yuletide roast has been a winner.
Not this year though. Just months after the pub chain killed of it's normal Sunday roasts after Mother's Day for an all-day menu of burgers and burritos, the Christmas dinner has gone the same way.
Advertisement
If you're looking for some Christmassy food at one of the 950 Westherspoons pubs in Britain, you're going to have to make do with a yuletide beef burger, turkey pie or vegetarian Wellington.
'Wetherspoons will not be serving a "traditional dinner" in its pubs this year,' a company spokesman told The Sun.
'A number of high street restaurant operators don't offer a Christmas roast but do offer meals that are Christmas-based and Wetherspoon is taking a similar approach.'
Spoons will be serving different Christmas meals all day, every day kicking off on November 15 to December 22.
Advertisement
The chain say the Christmas buffet for work parties will still be on offer but that will include options like turkey salad wraps or turkey and bacon paninis.
Catch up on the first episode of Football Friday Live...
Advertisement