4 years ago
This bloke has cracked McDonald's secret Big Mac sauce recipe
It's one of McDonald's most closely guarded secrets.
For years fast food fans have been wondering what's in their famous Big Mac burger sauce.
It's what's kept us all going back to McDonald's again and again and again to get that hit of secret sauce.
But one bloke in Australia reckons he's finally cracked it.
Step forward Warren Mendes - a hero of our time. The News.com.au food editor has been tireless and steadfast in his dedication to decode what mystery ingredients Ronald McDonald's lot put in their heavenly sauce.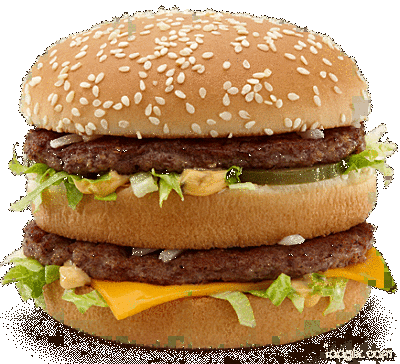 He has literally tried, tested and eaten dozens of homemade burgers to get the condiment as close to the real thing.
Although he doesn't have industrial flavour enhancers lying around his kitchen, he believes he's come pretty close to a recipe.
You're welcome...
Big Mac sauce:
1 cup (300g) mayonnaise
1 tbs. gherkin relish
2 tsp white vinegar
Pinch of white pepper
2 tsp mild mustard
1 ½ tsp onion powder
1 ½ tsp garlic powder
½ tsp sweet smoked paprika (pimenton)
Method:
For the Big Mac sauce, combine all the ingredients in a bowl, season with salt and chill until ready to use.
GIF via Giphy