5 years ago
There's an iPhone game you can play without unlocking your screen
Say goodbye to all your free time...
An unlikely platform game which you'll probably recognise from the broken safari browser, 'Steve The Jumping Dinosaur', has been made available on the app store.
Advertisement
For free!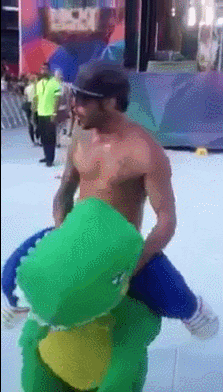 Highly addictive and strangely baffling, the game works as a widget in notifications allowing iPhone users to play at any time without having to unlock their phones.
Ok, fair enough, if this was a ~normal~ mobile game (and if it wasn't free) it would probably be a rip off. What's impressive here is the integration with the iOS notifications.
You can play Steve without having to unlock your screen. A new level of casual gaming by anyone's standards. Tap to make Steve jump and that's pretty much it.
Advertisement
The game was created by 22-year-old Iván De Cabo, who built the game in a weekend. The creator told TechCrunch:
"I wanted to do a simple game just to improve my code skills and decided to do so in the Notification Center for two reasons: to challenge myself and to see if it was possible!"
https://www.youtube.com/watch?v=oupEL30wpU0
Are there any iPhone apps or games we've missed this month? Let us know at [email protected]!