4 years ago
You can officially book a table at Greggs for Valentine's Day
And they say romance is dead.
Have you ever wondered what it would look like if two people simultaneously ate a steak bake, like the spaghetti and meatballs scene in The Lady and the Tramp?
Advertisement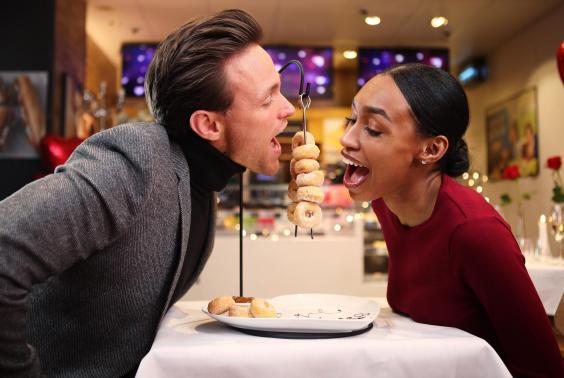 Well, if you have, then your dark, crumb-y fantasy could soon become a reality, as Greggs have announced they are taking bookings this Valentine's Day.
It means you and a lucky someone will have the opportunity to dine-out in front of a row of sausage rolls and get intimate as you brush pastry crumbs off each other's leg.
Advertisement
Greggs fine dining ❤️️ Make your Valentine's reservation here > https://t.co/0fqce4SjYa pic.twitter.com/8np8L0rMAQ

— Greggs (@GreggsOfficial) January 29, 2018
Loved-up couples will get to enjoy a four-course meal at a candlelit table, complete with classical music, waiter service and a glass of prosecco each - all for just £15.
Sadly for a nation of pasty-lovers, places will only be available at a handful of stores across the country. If you don't book a space you'll have to go about the regular Wednesday evening Greggs routine of  'four yum-yums to go, please'.
Advertisement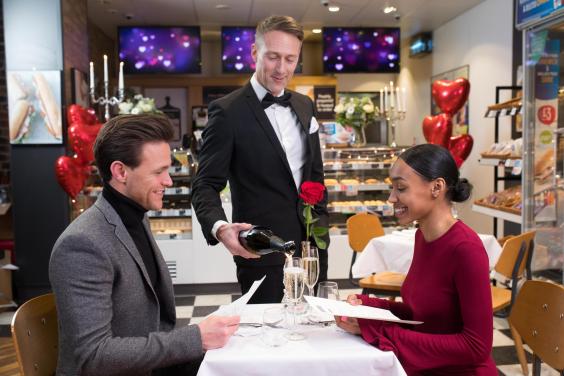 Potential diners will be able to reserve their table from the 7th of February on OpenTable, at the following locations: Clapham Road, Stockwell, London; City Tower, Manchester; Grainger Street in Newcastle; Queen Street, Cardif and Argyle Street in Glasgow.
However, bear in mind that tables will likely be hard to come by and it could result in Valentine's heartbreak for sausage roll lovers across the nation.
Advertisement
The reaction to the news was as you'd expect.
Greggs will you be my Valentine?? 😍

— Beckster (@BecksterFifa) January 29, 2018
@ashleighw09 @JessSalt the dream

— Kaitlin Wheeler (@kaitlinawheeler) January 29, 2018
Advertisement
@IonaMurray7 that's sorted then

— Jack Gillis (@jagillis11) January 29, 2018
It seems love - and doughnuts - are going to be in the air.