5 years ago
VIDEO: River Plate striker somehow manages to score an overhead kick on the half-volley
Talk about inventive.
In a stunning moment of invention, with his back to goal and five defenders between him and the keeper, River Plate's Rodrigo Mora somehow managed an overhead kick with the ball barely a foot from the ground.
Advertisement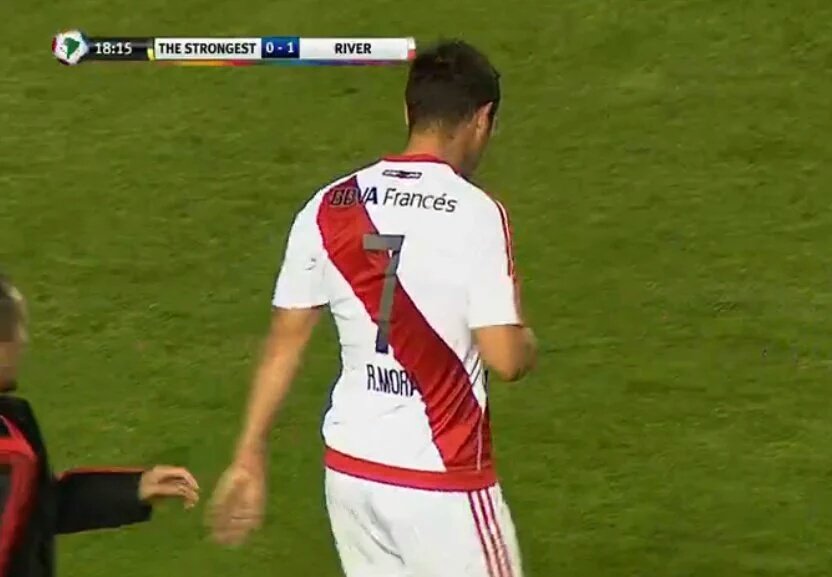 The Uruguayan forward scored the remarkable goal against the brilliantly named Bolivian side 'The Strongest' in the group stages of the Copa Libertadores.
We're not sure what's more impressive - the technique to carry out such an effort, or the sheer audacity to even attempt such an unusual finish...