6 years ago
Di Maria starts his moaning early at PSG by claiming he didn't want to leave Real Madrid
Angel Di Maria flattering to deceive with underwhelming form whilst having a bit of whinge - it's that time of year again.
It will seem like groundhog day to Man United fans, who we're sure will have all the sympathy in the world for their Argentine alumn.
Advertisement
A few days ago, we told you about how the mardy playmaker was attracting criticism in France for his disappointing form for Paris Saint-Germain.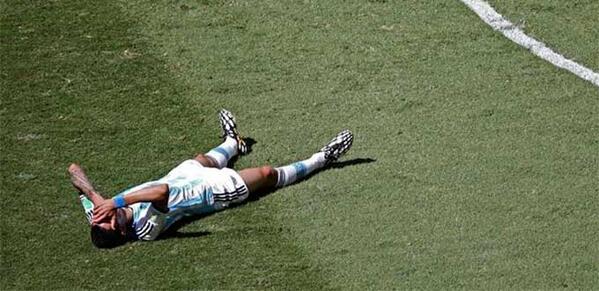 His performance against Real Madrid in the Champions League was particularly poor, with Laurent Blanc hauling him off in the 67th minute.
Advertisement
Now the whiny winger has stressed that he never wanted to leave the Bernabeu in the first place, which will be music to PSG ears. Everyone loves it when you talk about missing your ex.
"My intention was always to stay at Real Madrid," lamented Di Maria to Madrid-based publication Marca. "I didn't have much of a relationship with [club president] Florentino Perez."
"I will not forget the fans of Real Madrid. That ovation in my last game was special and I will always be grateful to the fans of Real Madrid.
"If I score at Bernabeu I won't celebrate it. It's a matter of respect for those who were my fans and my partners."
Advertisement
Maybe concentrate on scoring first Angel, for your current club and fans.