5 years ago
7 candidates to replace Sam Allardyce as pressure builds on the England manager
Sam Allardyce hasn't even been given the opportunity to spectacularly underachieve at a major tournament yet, but his time as England manager has come to a sooner than expected - a *much* sooner than expected - end.
On Monday evening, reports surfaced of an investigation from the Telegraph  which shows the former Sunderland boss speaking to undercover reporters who the paper claims were posing as representatives of a Far East investment company. Allardyce is alleged to have told them that bypassing third-party ownership rules was 'not a problem', criticised predecessor Roy Hodgson and his assistant Gary Neville and questioned why the FA spent so much money rebuilding Wembley Stadium.
Advertisement
Less than 24 hours had passed before Big Sam left his post by mutual consent, putting out a statement in which he recognised he had 'made some comments which have caused embarrassment'. So, without further ado, isn't it high time we started speculating over who might end up replacing him? Yes. Yes it is.
With the FA deciding it's time to bid farewell to Allardyce and his 100% win rate, here are seven men who could end up replacing him. (all odds accurate as of September 27).
Alan Pardew
Advertisement
Before anyone pipes up and starts saying that Pards isn't fit for the job, let's start by pointing out that as things stand, he's among the bookies' favourites to succeed Mr Allardyce. The Crystal Palace boss was one of the names in the frame after Roy Hodgson bowed out following Euro 2016, but appeared to suggest the time wasn't right for him them. Perhaps things have changed in eight weeks?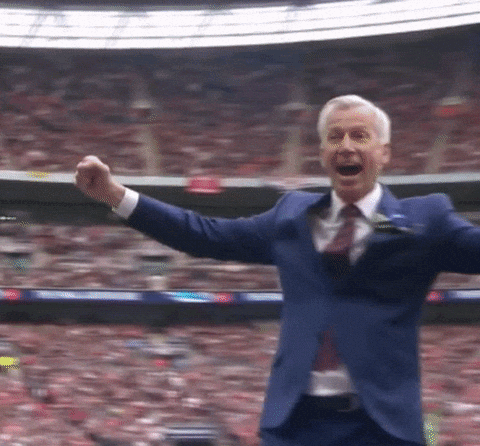 You can get 3/1 on Pards being England's next permanent manager.
Jurgen Klinsman
Advertisement
You can't deny that Jurgen Klinsman's record as an international manager is pretty impressive. He led a German side to the semi-finals of their own World Cup in 2006 and has also worked wonders with the USA, who exceeded expectations in Brazil four years ago by reaching the last 16. The question here is have things really become so bad that England need to appoint a German as their next boss? Perhaps they have.
Klinsmann is still the US manager and is 14/1 to become the next England boss.
Steve Bruce
Advertisement
Apparently interviewed before Sam Allardyce got the job earlier in the year, Steve Bruce is currently a second favourite to land the job at a price of 6/1. Besides all that, after leaving Hull City in the summer, he's not exactly doing much with his time at the minute, either.
And just imagine how much the nation would appreciate his emotional post-tournament-exit press conferences?
Eddie Howe
Advertisement
You can get 8/1 on Eddie Howe becoming the next England boss. Despite barely looking old enough to sit his GCSEs, the Bournemouth boss has admitted that he'd never turn the opportunity to manage his country down if it presented itself. If he does get the job, he'd become the youngest England boss ever at the age of 38.
Glenn Hoddle
Having had the job once, Glenn Hoddle is also one of the favourites to replace Allardyce as England boss. You can get 10/1 on the former Chelsea manager being appointed for a second spell in charge of the Three Lions, 17 years after being sacked over his comments about disabled people. Perhaps not the best appointment if you're replacing a man for allegedly saying things he probably shouldn't have said.
Gareth Southgate
Another man to have publicly said that he fancies the big job at some point in the future, Gareth Southgate is currently England's Under-21 boss. With Allardyce now gone, Southgate has taken over as the stand-in boss until a more permanent boss is named, although he's priced at 10/1 to take the job on a full-time basis. We're sure the English public would love to see Southgate make light of future exits from major footballing tournaments through another Pizza Hut advert...
Gary Neville
Scraping the barrel for people that a) are English and b) have coaching qualifications, Gary Neville is an outside bet to become the next England boss. He doesn't exactly have an unblemished managerial career following his ill-fated time at Valencia last season and was assistant to Hodgson during their disastrous defeat to Iceland in the summer. Yet despite all this, he's still 25/1 to succeed Allardyce.