5 years ago
The night Ariana Grande went from pop princess to transcendent icon, as Manchester fell in love
She really didn't have to do it.
Had Ariana Grande sent a recorded message and some tour freebies to those who had suffered from the cowardly attack at her Manchester concert a fortnight ago, everyone would have praised her kind gesture. From a PR point of view, it would have been a case of job done. The headlines would have been positive and plentiful, with her reputation enhanced. No one, barring a few desperate attention-seekers in the media, would have had a bad word to say against her.
Advertisement
Indeed such a course of action would have been completely understandable. Grande is a very young woman who experienced an extremely traumatic event. Not only would she have been deeply shaken by the attack on a personal level, but such incidents often cause the artist at the centre of the tragedy to feel a wholly unfounded sense of guilt - as if they were in some way culpable for their fans being there in the first place.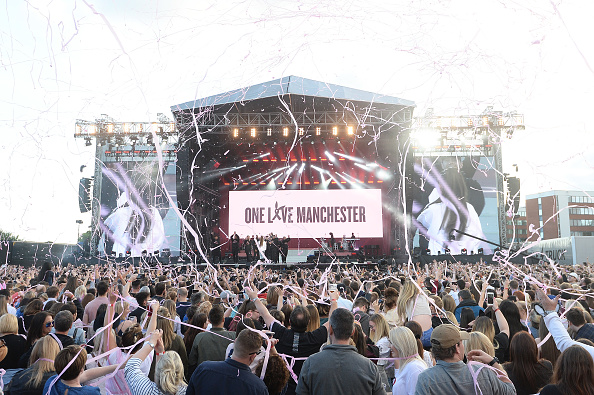 Many of the 23-year-old's most passionate admirers from around the world implored her to never return to Manchester, or indeed Europe, again. That is certainly not a criticism of such thinking. Grande's army of followers are extremely devoted and mostly very young, and their knowledge of world affairs comes through the prism of often sensationalist and ill-informed rolling news. It is natural to want to protect their hero.
Advertisement
But Grande, and her brilliant management team, were determined to return to Manchester to do something special for those directly affected by the senseless attack on the city's arena. And so return they did, and how. If a personal visit to local hospitals caring for those most seriously injured wasn't enough, they went about organising a truly spectacular benefit concert at Old Trafford Cricket Ground.
The star-studded lineup and sheer scale of the event was a testament to both the good will and the hard work of everyone involved, and also Grande's immense pulling power. What was very clear from the outset is how popular and admired the multi-talented recording artist is amongst her famous peers. They were there for her more than anything, and there was an overwhelming sense that the whole event had Grande's influence imbuing every aspect.
Ariana and Miley ❤ #OneLoveManchester pic.twitter.com/L8qeXMfq9E

— Ariana Grande (@arianagpicss) June 5, 2017
Advertisement
For those of us who didn't know much about Grande prior to these past few weeks, it was an evening to shatter misconceptions. A Nickelodeon alum with a precocious and jam-packed resume, the lazy assumption would be that Grande is a malleable and air-brained performer; someone trained to fakely smile and wave and sing as commanded by a cynical hit machine. Nothing could be further from the truth.
Grande was no mere prop or walk-on performer on Sunday night. She was the night. During a truly affecting and roller coaster evening, when the irrepressible power of music to move and inspire was palpable, Ariana transcended mere pop star. She was the heart and soul of everything - performer, compère, organiser, preacher, tone-setter and counsellor. How she managed to keep it together on such an emotionally charged occasion is anyone's guess.
Her manager Scooter Braun was as pitch perfect as his protégé with his moving monologue about the reasoning and importance of the concert. When both he and Grande referred to individual victims and mourning relatives, the sincerity of their words was touching and obvious. They weren't acting out roles to make themselves look good or flog a few extra albums - this was all heartbreakingly real and profoundly important to them.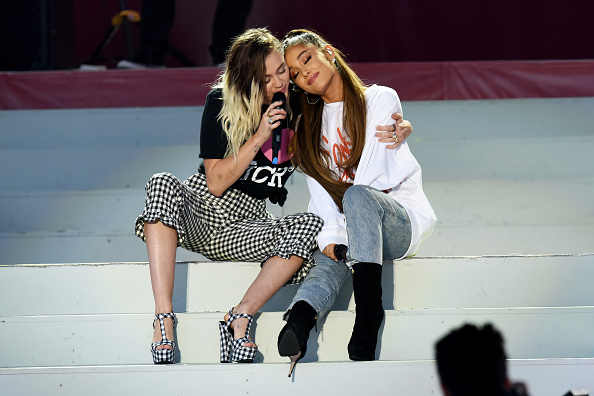 Advertisement
If Grande previously boasted a small legion of committed fans, she now commands a whole army. We all follow people on social media who turn snark into an art form. People who are incredulous to the point of being hilariously cruel. You know the type - people who elicit guilty guffaws that you wouldn't dare share. But on Sunday evening, even these professional cynics were near all reduced to a blubbering mess. Middle-age men whimpering at the words of a pop princess.
From teary-eyed renditions of fan favourite hits, to the heart-melting way she consoled the young members of the Parrs Wood School Choir, Ariana was an absolute star. I don't think even she is fully aware of how strongly the love and respect from Manchester and beyond is felt for her now. Some people crumble in the face of tragedy and you can't blame them one bit. But others come into their own, and become icons of hope.
Standing all of 5' 3", with an oversized sweatshirt drowning her tiny frame, Grande could easily have been mistaken for one of the fresh-faced teenyboppers in the crowd. Maybe that's part of why they admire and relate to her so. But on Sunday, Ariana grew into something far bigger than herself. She was an undeniable force for good, an inspiration, and a genuine solace to her devoted fans, hanging on her every utterance and feeding off her love and warmth.
Oasis, who were at least partially present in the swaggering shape of Liam Gallagher, famously sang: 'Please don't put your life in the hands of a rock 'n' roll band, who'll throw it all away.' That may be demonstrably true, but Ariana Grande is the exceptional exception that proves the rule. She wasn't about to let down her fans in Manchester - even in the most tragic of circumstances - and a city not especially known for its sentimentality is now madly in love with her for it.
You can donate to the Red Cross We Love Manchester Emergency Fund here
Advertisement