5 years ago
Far-right group's new leader gives car crash interview on Channel 4 News (Video)
Be warned: Watching this will make your toes curl in embarrassment.
If you didn't know, Pegida (a Germanic acronym for Patriotic Europeans against Islamisation of the Occident) is an extreme far-right organisation founded in Germany that vows to fight what it see as Islam's threat to the West. They do this by using intimidatory tactics to pedal hate and fear.
Advertisement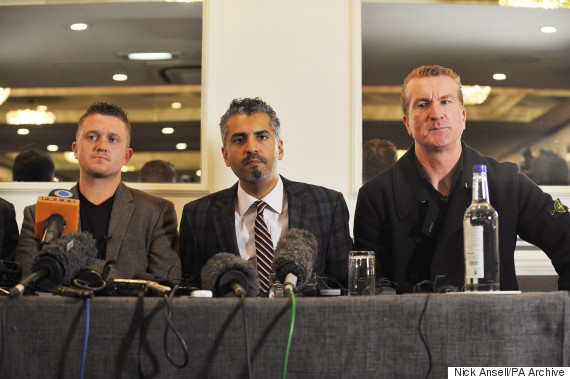 Former EDL member Tommy Robinson has started a British arm of the group, calling itself Pegida UK, and installed 'Tim' as the new leader. Tim is a former British soldier who agreed to appear on Channel 4 News to talk about the aims and objectives of Pegida UK.
But perhaps Tim (in the course of the interview we find out his second name is Scott) now wished he hadn't, because the short interview is pure car crash telly. Scott comes across as confused, suspect and utterly clueless. In fact, you'd be forgiven for thinking he was a parody.
Check it out for yourself - and try not to imagine it's a David Brent-style p*sstake...
Indeed it brings to mind the infamous 'Muslamic Ray Guns' rant by this EDL member...
Advertisement
https://www.youtube.com/watch?v=aYd9qbRz2fc