4 years ago
This guy is suing his employers because work was "too boring"
French man Frédéric Denard is currently trying to take his former employer to court for making his life so boring, and negatively affecting his health.
In what is likely the first case of its kind in Europe, the 44-year-old is seeking €360,000 (£282,000) worth of compensation and damages, as well as holiday pay he insists he is owed.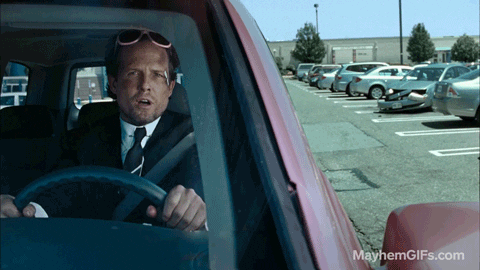 Denard's lawyers claim a combination of high stress levels and boredom triggered an epileptic fit when he was driving. He was made redundant in September 2014 for a "prolonged absence".
Denard claims he did virtually nothing between 2013 and 2015, leading to a boredom which "destroyed" him and left him with "serious depression". He said: "I was ashamed of being paid for doing nothing."
Meanwhile his former employer – the beauty and fragrance company Interparfums - has hired lawyers who claim he must have been busy or he would have been fired. Jean-Philippe Benissan, Interparfums' lawyer, remarked: "If he had nothing to do for four years, why did the company keep him on?"
The French press has started using the term "bore out" to describe what Paris-based Desnard claims to have suffered.
If Desnard succeeds in France, it won't be long before we see a "bore out" claim in UK. #ukemplawhttps://t.co/wAyplevwZw

— Mark Greaves (@mark_greaves1) May 3, 2016
Although people will no doubt have some fun with this story, the case does raise a crucial issue for companies about the importance of managing their employees' well-being and mental health in the workplace.
Boreout is a management theory that posits that lack of work, boredom, consequent lack of satisfaction...https://t.co/p824JjpHGs#r4today

— Ed Wilson (@eddwilson) May 3, 2016
The legal saga continues.
Good luck, Frédéric - you could be setting a precedent for all of us.