6 years ago
Men should avoid this one particular hairstyle because it makes you go bald...
Bad news for hairy hipsters...
Scientists, who presumably all boast a full head of voluminous hair, have announced that the man bun reportedly makes you go bald.
Advertisement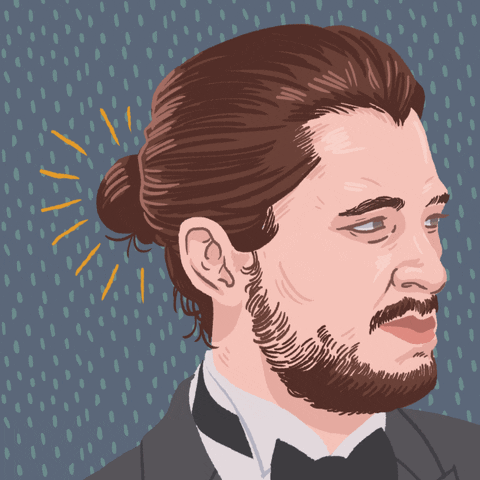 The hairstyle, which is achieved by men scraping back their hair into a tight knot on the back of their head, is favoured by a number of celebrities including Gareth Bale, Leonardo DiCaprio, Harry Styles and Brad Pitt.
Oh, and that bearded guy who works in your local hipster bar. You know, it's the pub that serves Green Tea in crusty jam jars and hosts a unicycling ukulele player every other Sunday.
We haven't a baldy how they've figured this out, but the experts have revealed that pulling the hair back into the man bun shape puts too much strain on the follicles and, as a result, causes the hair to fall out.
Talking to Mic, dermatologist Sabra Sullivan said: "It's really, really common, I see it probably once or twice a week. They're putting traction on the hair follicles that the hair is not really meant to take," adding the behavior could lead to follicle death plus permanent scarring.
Scientists, being scientists, have even given the condition an official sciencey scientific name, calling it traction alopecia.
Advertisement
So, for the love of your poor follicles, cut off those man buns now.